Our Work
People living with or at risk of NCDs face challenges at every step of their health journey. Our strategy is grounded in the understanding that in order to meet their needs, we must take a people-centered approach. We are currently exploring three areas where we know the holistic perspective brought by uniting the expertise of our member companies can accelerate solutions: supply chain, primary care and digital health.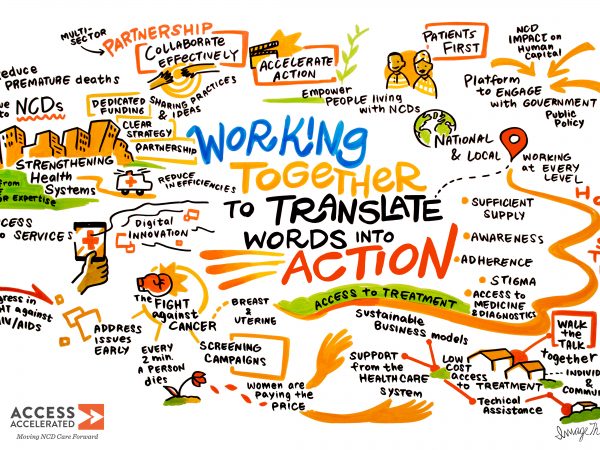 Access Accelerated exists to transform how the biopharmaceutical industry accelerates global progress on NCDs. Our work to catalyse change, align resources and scale solutions is at the very heart of what we do and informs our three strategic goals.


To achieve these goals we have organized our work into the following action areas.


Guided by our principles, we're working to support locally defined priorities and develop tailored solutions to ensure scalable and sustainable NCD solutions. We know that for our projects to be successful, they must have strong local ownership and engagement. Our commitment has been to collaborate and communicate with local stakeholders at all stages of program development, execution, and evaluation. This allows us to co-create programs that augment and align with existing systems and build local capacity.
Broadly speaking, our work focuses on three key areas where we know the private sector can help foster sustainable solutions: supply chain, digital health and primary care.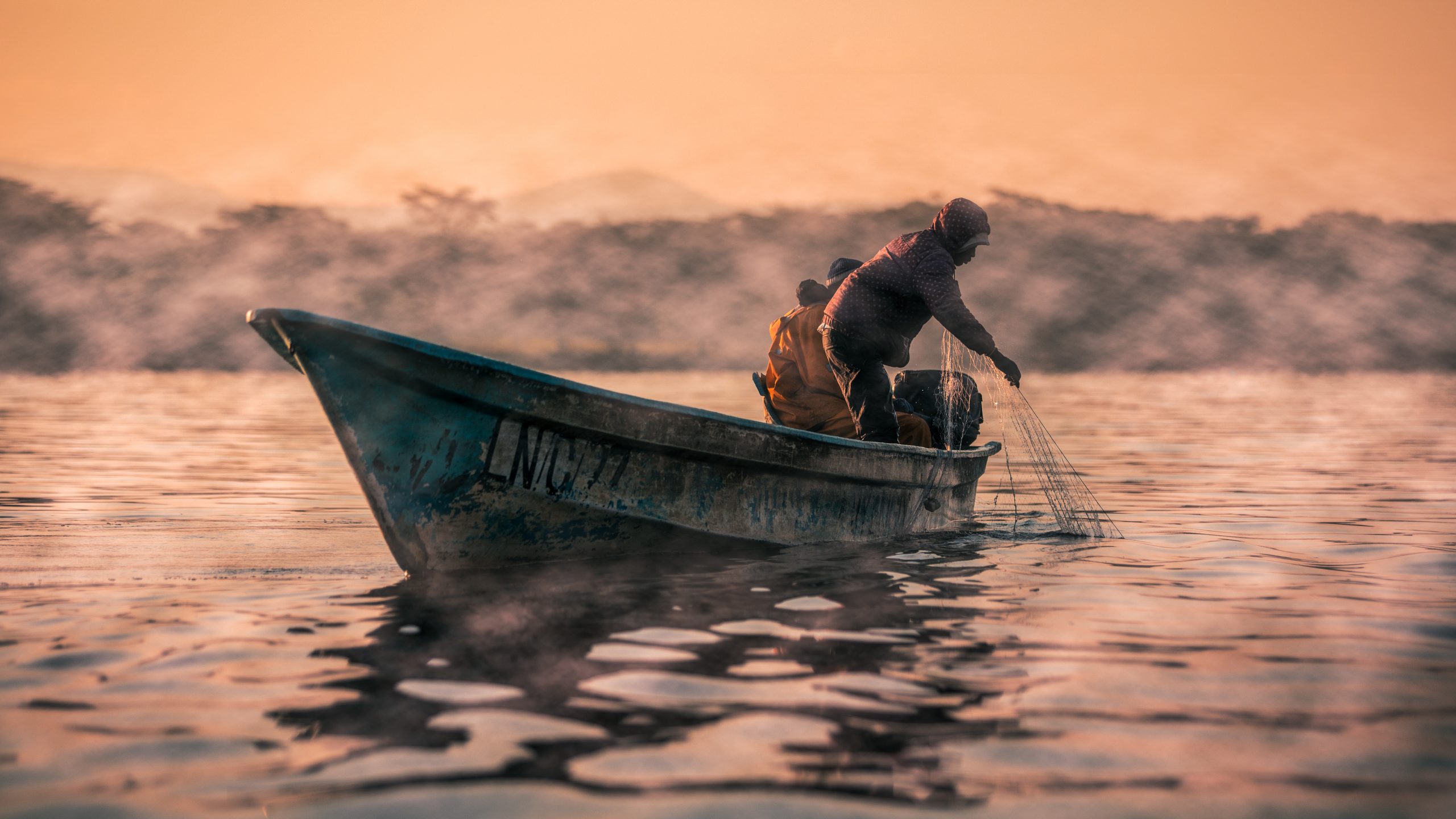 SUPPLY CHAIN
STRENGTHENING SUPPLY CHAINS
Reliable supply chains are vital for health systems to meet population needs. We're working with partners to close bottlenecks and foster greater efficiencies in low- and middle-income countries.
PRIMARY CARE
Screening for NCDs
Too often, NCDs are diagnosed and treated when symptoms appear or after patients have sought specialty care. Health systems urgently need resources, trained health workers and policies that support early screening.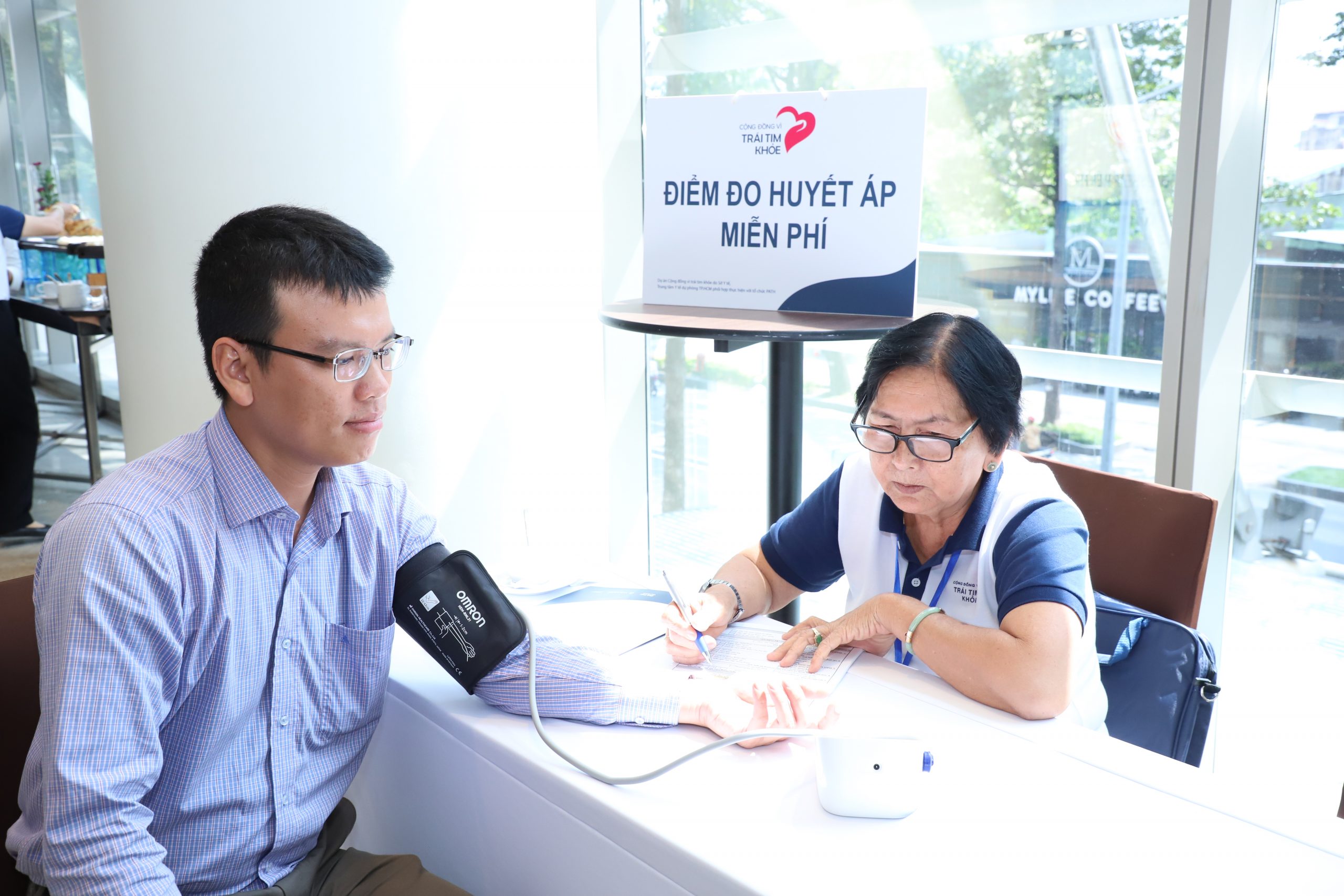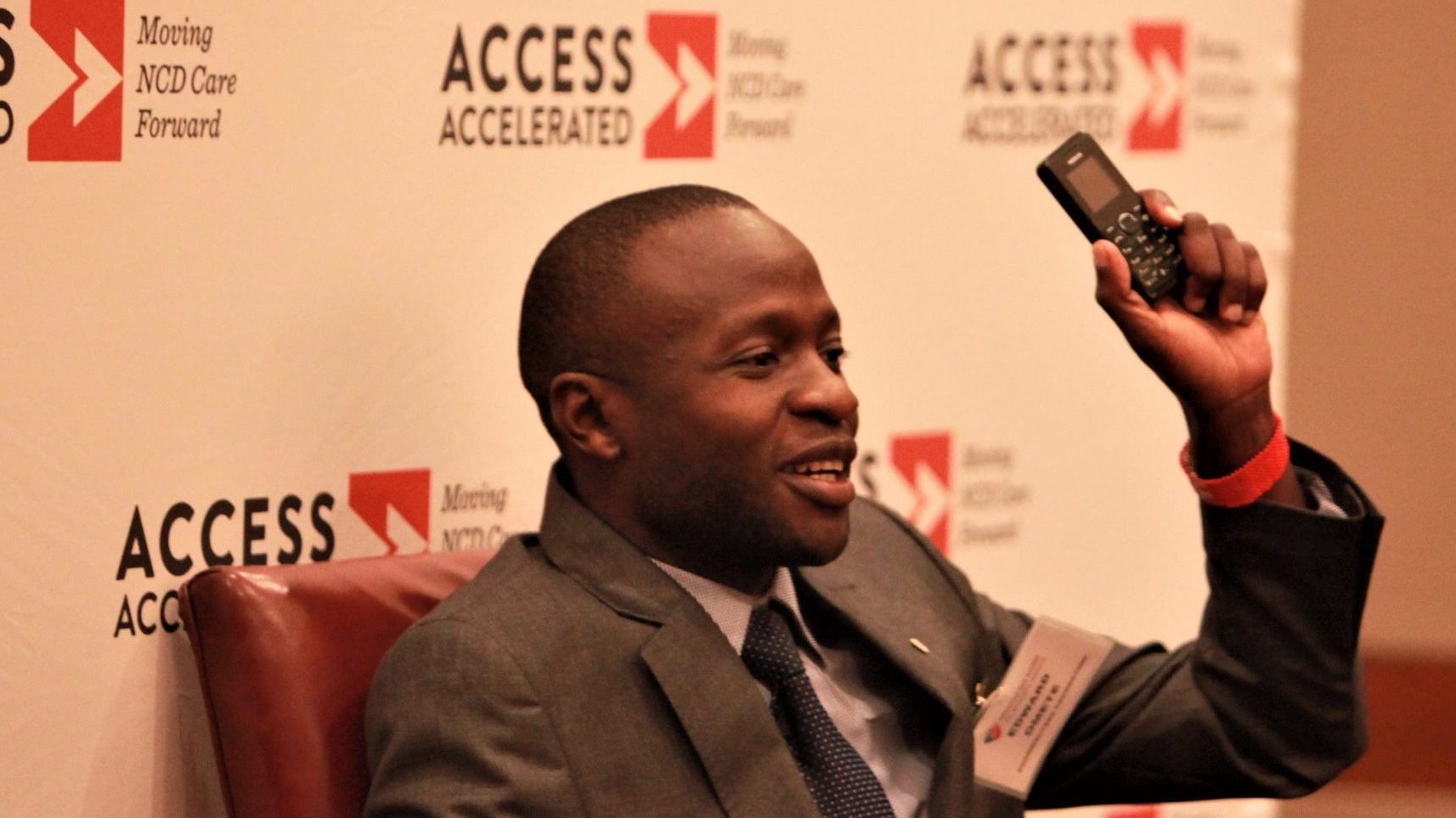 DIGITAL HEALTH
Leveraging the Power of Technology
Digital health solutions can improve health care delivery and outcomes. Access Accelerated embraces digital service models for NCDs and is working to increase access to quality health care in under-resourced settings using these tools.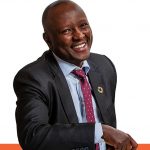 Years ago, the future was bleak but now there's a light at the end of the tunnel. I'm happy that the future is starting to build around partnerships because that's the only way that we will be able to do something about NCDs.