MOVING NCD CARE FORWARD
Access Accelerated is implementing scalable and sustainable non-communicable disease (NCD) solutions in low- and middle-income countries by helping the public and private sectors work better together. 
Our Mission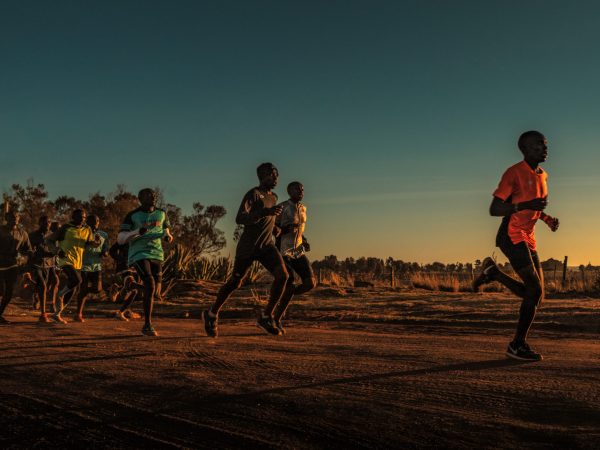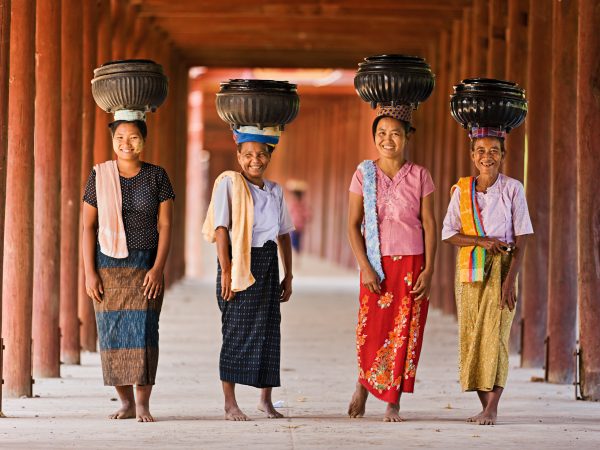 Why NCDs?
NCDS ARE A GLOBAL CHALLENGE
NCDs, such as cardiovascular disease, cancer, chronic respiratory diseases and diabetes, are already the leading cause of death and disability worldwide. Those living with NCDs may be at greater risk of becoming severely ill with the novel coronavirus.

Learn More
Our Work
ADVANCING SUSTAINABLE SOLUTIONS
Breaking new ground in the fight against NCDs requires innovative solutions and collaboration. Access Accelerated works to inform local and global health policies, accelerate investment in NCDs and advance strong partnerships. We are starting by exploring areas where we know can have the greatest impact: supply chain, digital health and primary care.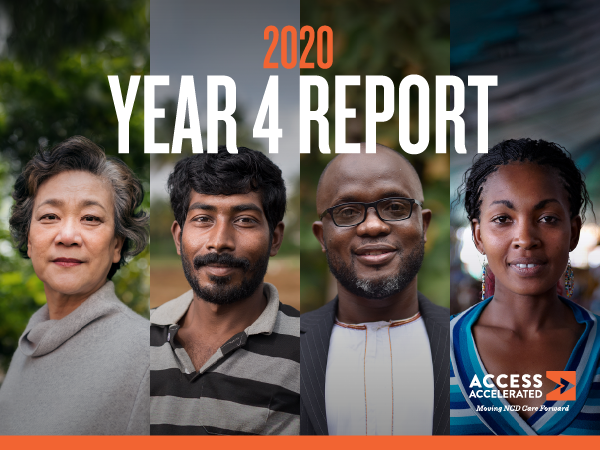 Sharing Our Progress
Year 4 Report
Four years into our initiative, 2020 was a year of progress and challenge, adding new complexities to NCD prevention, treatment and care. The power of Access Accelerated lies in the ability to bring the public and private sectors together, build trust and accountability by being responsive to local needs, and catalyze action that accelerates global progress on NCDs. Through strong public-private partnerships we made progress in responding to COVID-19, supporting people living with NCD's, strengthening reliable supply chains for treatments and developing digital health care tools.
Read More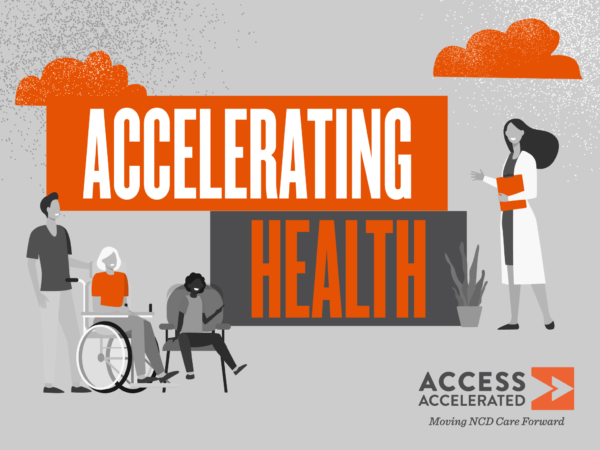 ACCELERATING HEALTH
A podcast brought to you by Access Accelerated, produced by BBC StoryWorks, Accelerating Health explores the bright spots, new initiatives, and partnerships that are supporting resilient health systems during COVID-19 and in the future. Over the course of seven episodes, we look beyond where systems break down to the positives – the projects, policies, and investments that have been successful – and the organizations and leaders that are making a difference, all through the lens of people living with NCDs.
Listen to the podcast
PEOPLE-CENTERED SOLUTIONS
A Healthier Future
A steadfast commitment to partnership and people is what inspired the launch of Access Accelerated in 2017, and what continues to motivate our work today. Together with partners, we are telling the stories of solutions that can scale so that more people can live healthier, more productive lives.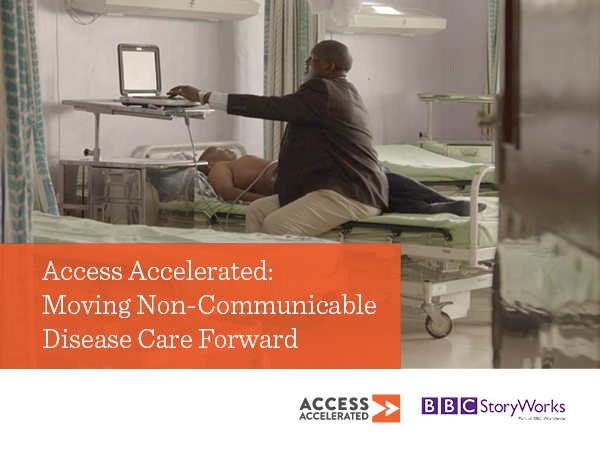 Turning the Tide
In a recent BBC and NCD Alliance mini-documentary series, Turning the Tide, Access Accelerated produced three films that showcase the work we are undertaking with partners in our three focus countries – Kenya, Ghana and Vietnam. The films explore how we implement innovative, scalable solutions, and most importantly, lift up the perspectives of people living with NCDs and health workers.
Watch the Film Here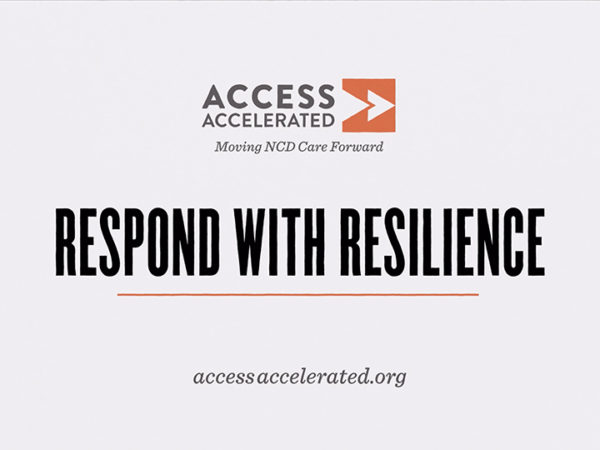 A NEW APPROACH TO GLOBAL HEALTH
The challenges of COVID-19 have reinforced the need for strong and resilient health systems that can meet the demands of both chronic illness and infectious disease crises. As we continue to navigate the pandemic we must take a new approach to global health. Working together, we can Respond with Resilience.
Watch the Video Here
OUR GLOBAL NETWORK
ENABLING EFFECTIVE MULTI-SECTOR COLLABORATION
Collaboration between the public and private sectors is needed to address the growing burden of NCDs and ensure equitable, high-quality care for all.
Learn More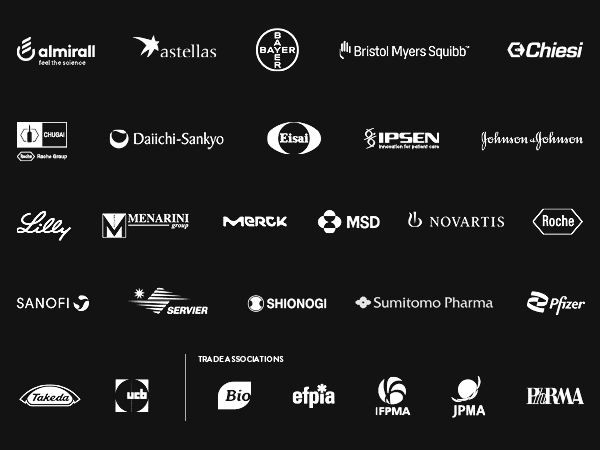 NEWS & EVENTS
RECENT UPDATES
Access Accelerated brings companies together to share data, align resources and scale solutions, enabling bold models of partnership and new ways of working. Here's a look at our latest news: