This month, the World Heart Federation is launching Heart Talks, a new webinar series to discuss, debate and explore the future of cardiovascular health and of its workforce. During the time of COVID-19, cardiovascular health demands stronger commitment across sectors and deeper investment in prevention, treatment and care. The stakes are especially high as people living with cardiovascular disease (CVD) face more severe symptoms of COVID-19 and higher rates of mortality.
Ahead of the first webinar in the Heart Talks series on 8 October, Access Accelerated and the World Heart Federation connected with Dr. Lilian Mbau and Dr. Rachel Wanjiku to better understand the challenges surrounding heart health in low- and middle-income countries. Together, we explored how the COVID-19 pandemic has impacted people living with CVD, and the barriers health workers have faced along the way.
If you haven't registered for the Heart Talks series, learn more about the upcoming sessions here.
Dr. Lilian Mbau is a medical doctor and a public health practitioner who is currently the Chief Executive Officer of Kenya Cardiac Society (KCS). Dr. Rachel Wanjiku is a medical doctor and a Non-Communicable Diseases (NCDs) Champion in Kitui county, who also received training on the implementation of the National Cardiovascular Management Guidelines in Kenya as part of an ongoing joint project run by the KCS and the World Heart Federation, in partnership with Access Accelerated.
What is the typical patient journey in Kenya for people suffering from cardiovascular disease? What does this look like during the time of COVID-19?
Dr. Lilian Mbau: Many patients with CVD in Kenya have to travel long distances to get the treatment they need. For a long time, treatment for NCDs including CVD was mainly found in the larger county hospitals or at the National Referral Hospital. Through the effort of KCS and other stakeholders, we are progressively decentralizing this care so that treatment of risk factors such as hypertension and diabetes is available at the primary health care level. This has been achieved through capacity building and advocacy to ensure these facilities have the required essential medicines and technologies. During the COVID-19 pandemic, service provision for CVD patients has been impacted. At the beginning of the pandemic, most of the CVD clinics both at public and private hospitals closed leaving patients stranded. In addition, the restricted movement affected patients who needed to travel to the national referral hospitals for treatment.
Dr. Rachel Wanjiku: The COVID-19 pandemic has also led to an interruption of follow-up and care for patients with CVD or with risk factors. This is due to the discontinuation of the specialized clinics (diabetic and medical outpatient clinics), which, in turn, leads to poor adherence and severe outcomes for these patients.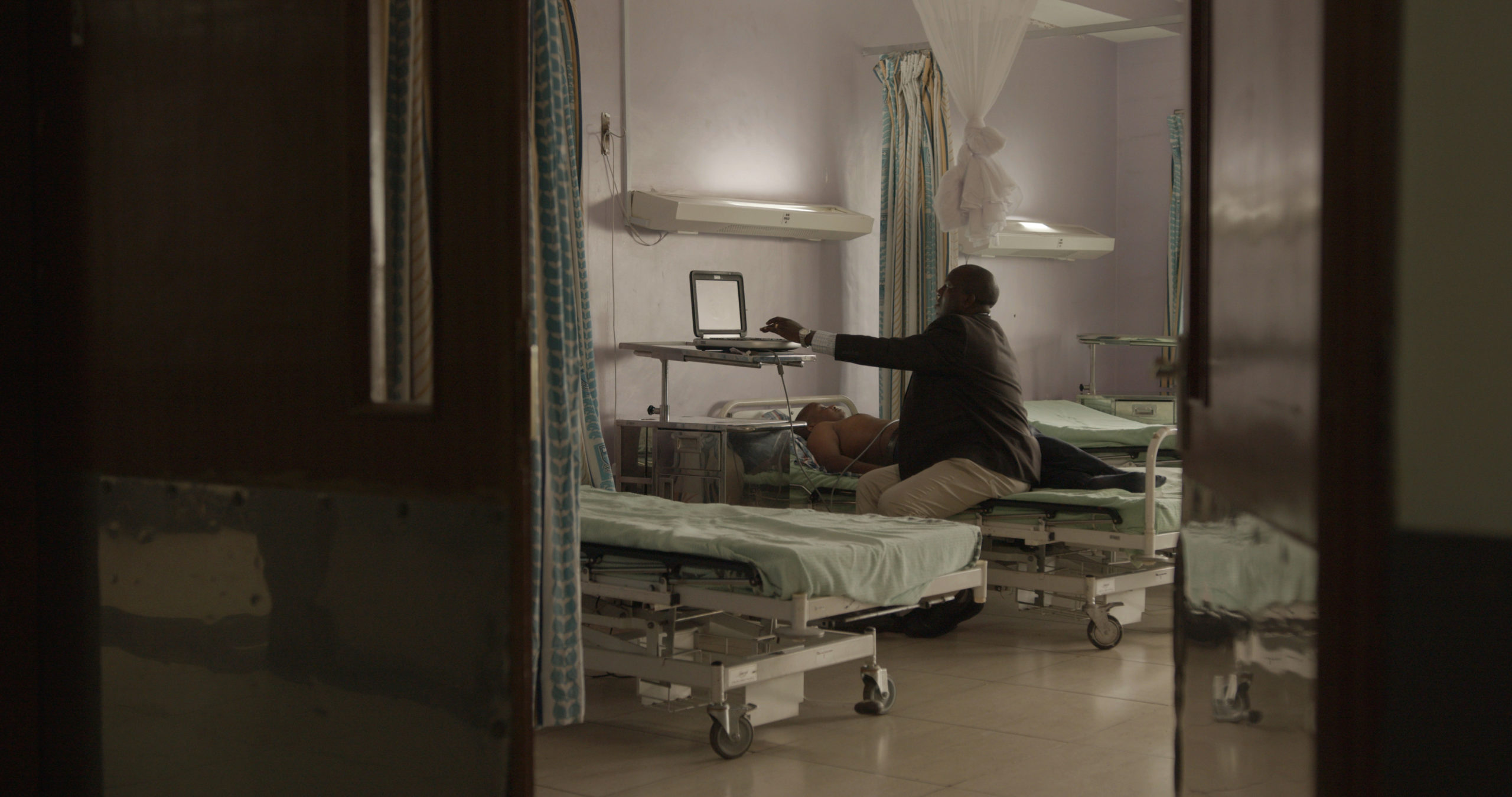 How are capacity challenges changing (or growing) during the pandemic? What do you think the pandemic has exposed about capacity challenges in Kenya?
Dr. Lilian Mbau: The pandemic exposed gaps in the health system especially related to human resources for health and infrastructure. Access to acute care services is limited throughout the country. I hope that the gaps exposed will be addresses comprehensively using an integrated approach and not a disease focused approach as has been with other communicable disease programs such as HIV. It is high time we integrated care for both NCDs and communicable diseases.
Dr. Rachel Wanjiku: Other barriers to CVD diagnosis and treatment include the knowledge gap between patients and caregivers. There is also a lack of consistent structures for screening for CVD, and there are diagnostics challenges, as well, such as the lack of some basic tests in the various health facilities.
Cardiovascular diseases are the second leading cause of death in Kenya. In 2018, Kenya launched National CVD guidelines to provide a standardized way of managing these diseases – a major success in and of itself. Tell us about these guidelines and why they were needed?
Dr. Lilian Mbau: The launch of CVD guidelines in 2018 was a significant milestone. This was the first edition of CVD guidelines in Kenya and the region. Successful implementation of these guidelines will standardize the care provided to patients across the country. For a long-time, clinicians relied on different international guidelines which were not practical for our setting. These guidelines are also useful for policy makers as they clearly outline which services should be provided at different levels of care and the resources required (personnel, equipment, supplies and medication) at each level. I believe these guidelines will help decentralize CVD care to the primary health care level so as to make CVD services more accessible.
Unfortunately, many times guidelines are developed but the Ministry of Health does not set aside resources for dissemination. This was highlighted in a roundtable on the roadblocks to hypertension diagnosis and management organized in 2018 by KCS, Access Accelerated and the World Heart Federation. In response, we have worked with the Ministry since 2019 to support dissemination efforts of the National CVD Guidelines.
The other challenges faced by health professionals were the lack of basic equipment, supplies and medication to facilitate implementation of the guidelines. We also acknowledge the guidelines are quite broad and prioritization is required to ensure we initially focus on diseases with the greatest impact, such as hypertension, rheumatic heart disease and heart failure.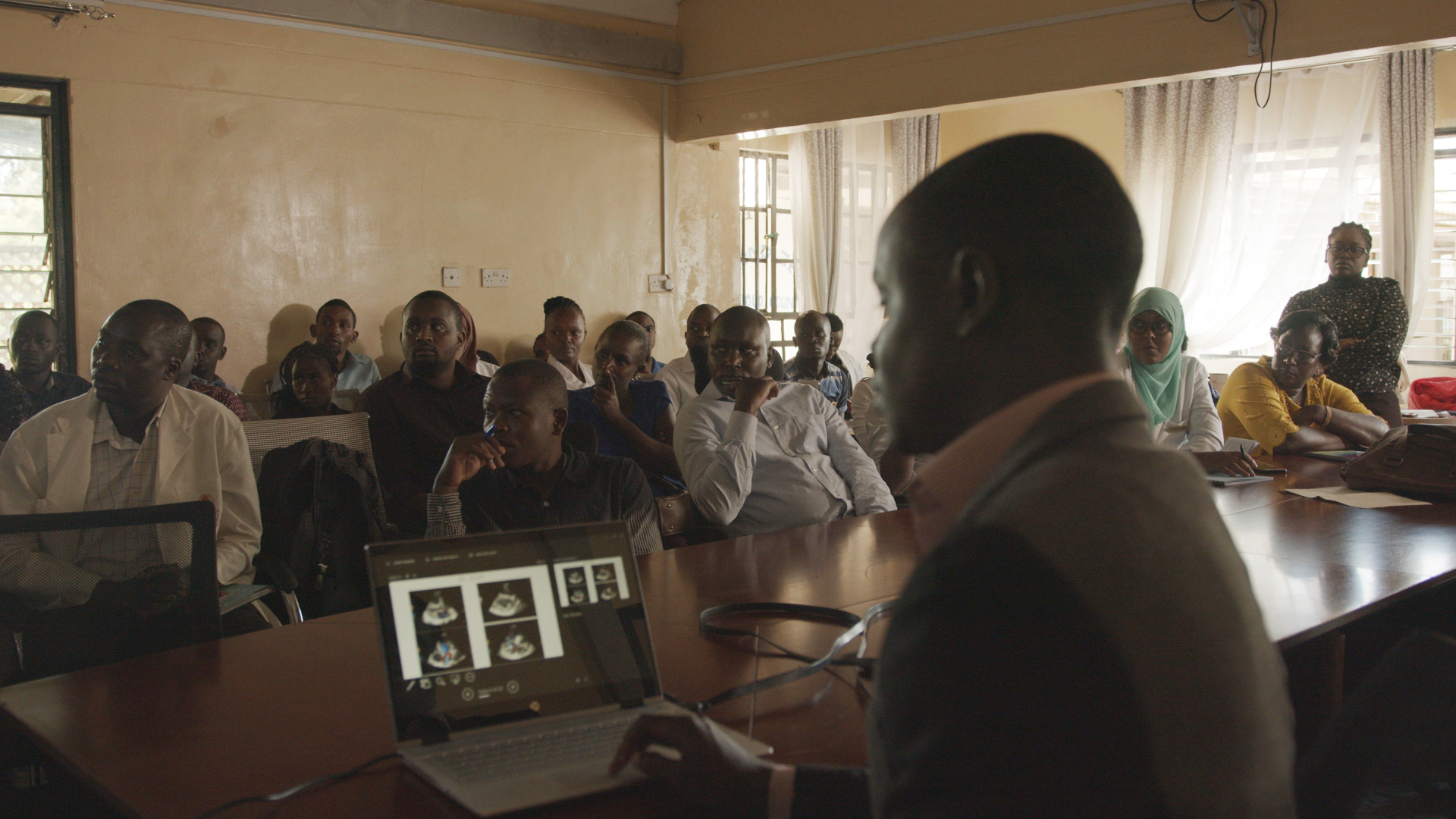 With an estimated 50 cardiologists for 44 million people, capacity is a clear challenge. How do the guidelines help resolve this? With the increased uptake of telehealth, do you believe that can also make a difference?
Dr. Lilian Mbau: The CVD guidelines have encouraged task-sharing to non-physician health workers. By equipping frontline health workers at dispensary and health center level, primarily nurses and clinical officers, workload for physicians and cardiologists is reduced and they can focus on those who have more complicated disease. The guidelines also provide simple algorithms to guide health professionals especially those at lower level health facilities in addition to clearly outlining the referral criteria.
Dr. Rachel Wanjiku: From my experience in the rural areas, telehealth still remains a great challenge. Barriers to telehealth include illiteracy, poverty, poor mobile networks and persisting myths and misconceptions. Also, resources are limited. Therefore, physical doctor/clinician-patient interaction is key to minimize on costs of diagnostics. Also, alternatives to telehealth include primary healthcare structures such as community healthcare workers and volunteers. That can make an impact with regard to capacity.
What else can global and national leaders be doing to support people with CVD, as well as healthcare providers and community health workers as the pandemic continues?
Dr. Lilian Mbau: Global and national leaders should invest more resources towards NCDs such as CVD. With the current double-burden of disease in low- and middle-income countries, resources are stretched, and majority of the donor funding is channeled to communicable diseases. The only way NCDs will receive the resources required is if the health budgets allocated adhere to the Abuja Declaration of 15 percent of government expenditure. We also need to channel more resources towards prevention of CVD so that we can slow down the exponential rise in the burden of CVD in Kenya.
Dr. Rachel Wanjiku: I believe that the private sector also has an important role to play. For example, the insurance sector can provide coverage for cardiovascular diseases and preexisting risk factors without discrimination. Also, the food industry can discourage foods that predispose to cardiovascular diseases, and employers can provide a conducive environment for cardiovascular disease prevention measures such as exercise and improved nutrition. Beyond that, the private sector can support with the screening and monitoring of CVD, as well as the treatment of patients and of the risk factors. Across industries, they can support health promotion through information, education and communication, special days for screening, and other efforts to educate and engage with the public.
Are there any bright spots from the pandemic that you think will also lead to better care for people after the pandemic?
Dr. Lilian Mbau: There has been more focus on NCDs due to the increased vulnerability and mortality experienced among these patients during the pandemic. There have also been efforts to promote healthy habits such as physical activity and healthy eating during the lockdown period. It is important that we take advantage of this pandemic and advocate for increased resources towards CVD. There was also increased use of digital platforms such as telemedicine and mobile applications. The scale has however remained limited due to the resource intensive nature of these platforms and therefore it is not yet clear if use of these platforms will continue after the pandemic.
Dr. Rachel Wanjiku: During the pandemic, there has also been greater attention on the impact of health workers, especially community health workers. They play an essential role in screening by identifying high risk patients and facilitating prompt referral to health facilities. Community health workers also deliver health promotion messages to the public and encourage compliance to medication and clinic appointments. They can help identify barriers to treatment, including: myths and misconceptions on CVD, poverty, and harmful cultural and religious practices etc. The role of community health workers during the pandemic has been crucial, and continuing to invest in them can transform service delivery.
Learn more about the Access Accelerated partnership with World Heart Federation here.