OUR GLOBAL NETWORK
Access Accelerated unites the efforts of 20+ member companies and five implementing partners to drive sustainable solutions at scale for NCDs. Local priorities and the meaningful input of people living with NCDs guide our efforts to deliver on our vision of a future where all people have access to quality NCD prevention, treatment and care.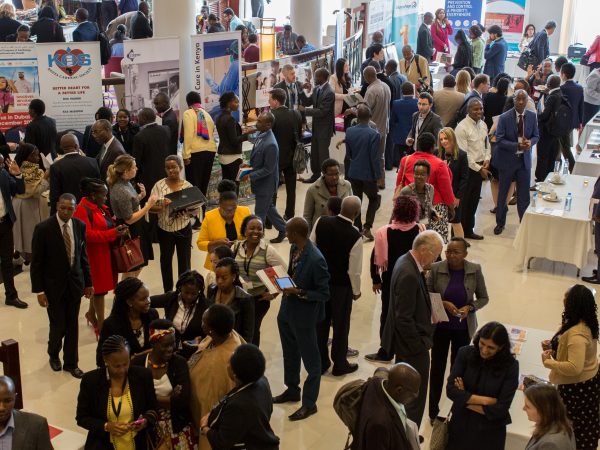 OUR MEMBERS
20+ COMPANIES CAME TOGETHER TO FORM ACCESS ACCELERATED IN 2017
With experience spanning the spectrum of NCDs, our member companies have a broad view of the challenge and a unique contribution to make to NCD solutions. Together, our member companies already lead over 100 public health programs reaching people in 136 countries.
Learn More
HOW WE ACHIEVE OUR MISSION
Undertaking targeted pilots

We are finding new ways to improve access to NCD treatment and strengthen health systems in low- and middle-income countries.

Scaling up contributions

We are scaling up our programming and investing in ways to collaborate to better meet the needs of people living with NCDs.

Expanding partnerships

We are finding new ways to address barriers to care, share best practices and advance solutions - together.

Rigorous measurement & transparency

We evaluate our efforts in order to share what works, address what does not and better optimize partnerships.
Access Accelerated Open Platform
The Access Accelerated Open Platform is a knowledge resource designed to catalyze global NCD action by centralizing programmatic information. Users can identify gaps in NCD programs and opportunities for future collaboration. It provides the most complete information on the biopharmaceutical industry's efforts to address NCDs.

The Access Accelerated Open Platform was created for a range of audiences to use and explore with straightforward graphs, charts and case studies of existing NCD programs.
Visit the Access Accelerated Open Platform
OUR PARTNERS
MOVING FORWARD TOGETHER
Collaboration is at the heart of Access Accelerated, and with our partners, we work across borders, sectors and silos to respond to country priorities and meet the needs of people living with or at risk of NCDs. Our dedication to fostering strong partnerships reflects our commitment to achieving UN Sustainable Development Goal 17, which prioritizes the revitalization of global partnerships for sustainable development.