Why NCDS?
Low- and middle-income countries face the vast majority of premature NCD deaths, meaning people are dying and disabled during their most economically productive years. Put simply: NCDs don't just affect health, they are major drivers of poverty and inequality worldwide. During the COVID-19 pandemic, these inequities only grow as those living with NCDs may be at greater risk.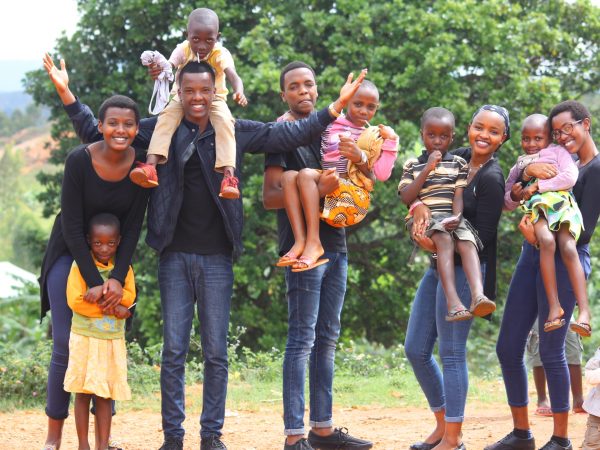 GLOBAL NCD DEATHS PER YEAR
NCD DEATHS IN LOW- & MIDDLE-INCOME COUNTRIES
A RISING GLOBAL BURDEN
NCDS CAUSE 71 PERCENT OF ALL GLOBAL DEATHS
The rising incidence of NCDs represents one of the greatest threats to health and development worldwide and reducing NCD mortality is recognized as a priority in the United Nations 2030 Agenda for Sustainable Development. NCDs cause 41 million deaths each year - equivalent to 71 percent of all deaths globally. Cardiovascular diseases account for the most NCD deaths annually (17.9 million), followed by cancers (9 million), respiratory diseases (3.9 million) and diabetes (1.6 million).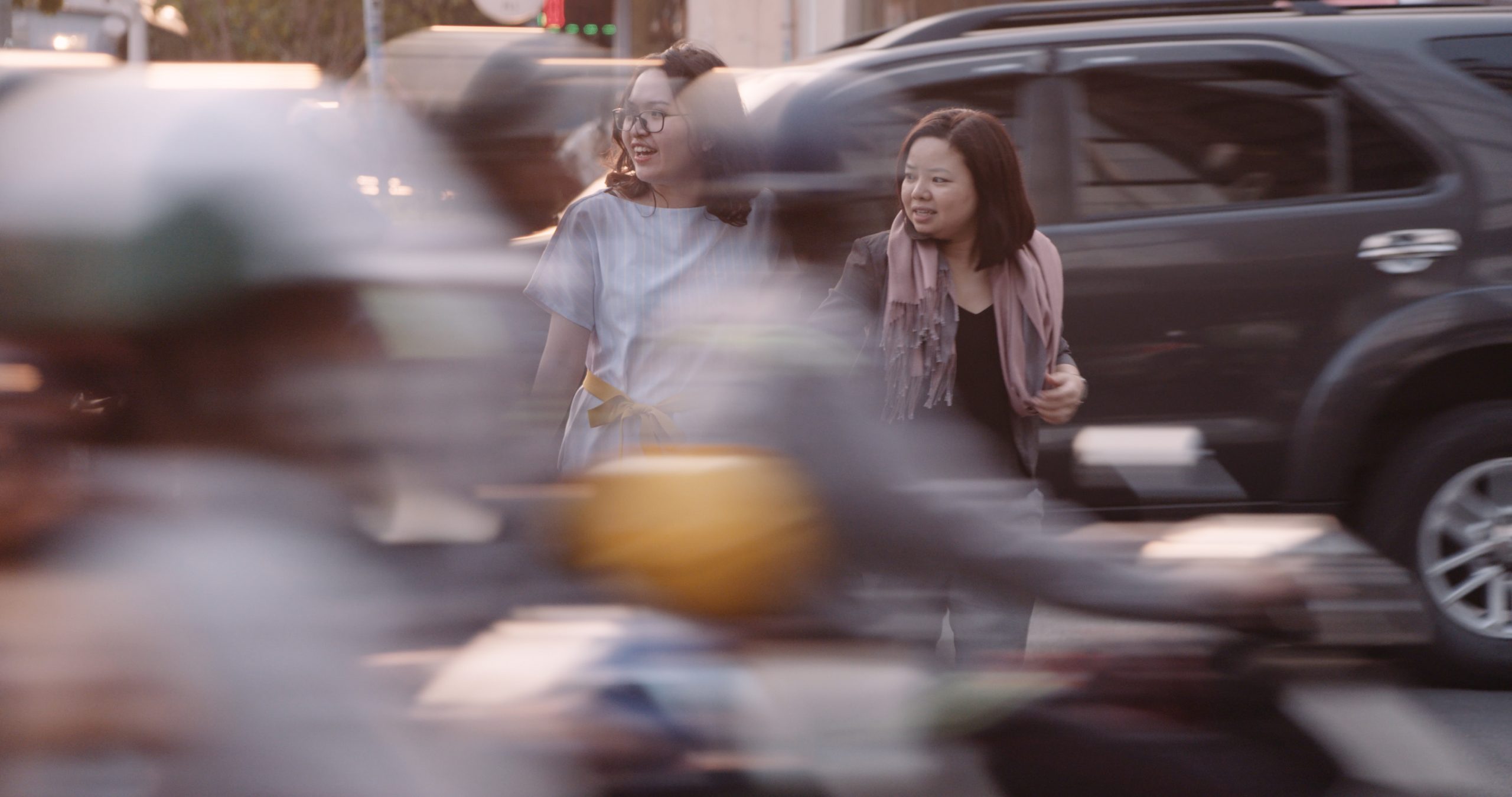 WHO IS AT RISK
NCDS AFFECT PEOPLE IN THE PRIME OF THEIR LIVES
Risk factors for NCDs include unhealthy diets, physical inactivity, tobacco use or harmful use of alcohol, and research from the World Health Organization shows that 15 million of all deaths attributed to NCDs are "premature" - meaning they occur in people between the ages of 30 and 69.

The World Economic Forum estimates that the global economic impact of the leading chronic diseases — cancer, diabetes, heart disease and respiratory disease — could reach $47 trillion over the next 20 years.
DISPROPORTIONATE IMPACT
LOW- AND MIDDLE-INCOME COUNTRIES BEAR THE BURDEN
The NCD burden is most acutely felt in low- and middle-income countries, where millions of people living with or at risk for NCDs lack access to quality and consistent medical care and medicine, and are twice as likely to die prematurely from preventable, treatable conditions.
BREAKING DOWN BARRIERS TO CARE
NCD CONTROL REQUIRES STRONG HEALTH SYSTEMS
In most low- and middle-income countries, people can face numerous access barriers during their health journey. These barriers could include policy, regulatory, financial and delivery hurdles. Effectively addressing these often "upstream" barriers require multiple sectors working together.
Health Literacy
In order for people to make choices about their health – what to eat, how much to exercise and when to see a doctor – they need to be able to read labels or prescriptions, recognize symptoms and understand the impact of their health choices.
In many low- and middle-income countries, low health literacy is a major hurdle to both prevention and care of NCDs.
Patients with NCDs are often faced with complex information and treatment decisions. There is a lot of work to be done to improve understanding, including sharing information on:
Risk factors and symptoms of NCDs
Preventive health behavior
When to see the doctor or seek care
Misinformation and stigma around NCDs
The private sector has a role to play in supporting effective community programs that provide information on disease prevention and treatment, improving the relationship between patients and health care systems.
Socio-Cultural Factors
In many communities, there is a culture of stigma and fear around NCDs. This can mean people are reluctant to seek diagnosis, treatment or care.
Health awareness programs can break down the barriers that prevent patients from talking to health professionals or delay them from receiving timely care when it could have saved their life or improved their health outcome.
Data to Inform Policies
Lack of data is a persistent barrier in delivering quality and comprehensive NCD care in low- and middle-income countries. The complexity of data needed for decision-making varies, but often it can be as simple as forming a better understanding the burden of disease in a city or country.
Without data, it can be difficult to understand the prevalence of conditions and the current scale of NCD programming currently happening within a country. This can create needless duplication of efforts or inefficiencies.
We are working to enable data-driven decision-making for more informed policies, advancing NCD prevention and care that meets the needs of people.
Working with partners like the World Bank and PATH, we are conducting studies and mappings that inform our understanding of NCDs and where there are barriers in the patient journey.
Screening
Screening for NCDs is critical in order for people to receive an accurate and timely diagnosis and begin appropriate care. Yet, in many low- and middle-income countries NCD screening is not always prioritized.
Screening for NCDs can be incorporated into primary care services. Primary care reaches people where they are, with the services they need, and acts as a natural support for further care if required.
Access Accelerated is an active partner in developing and scaling programs that strengthen primary care by building NCD services into existing infrastructure or care delivery models already in place for infectious diseases. We are also exploring innovative service delivery models to bring health screening into communities, meeting people where they are.
Early Diagnosis & Efficient Care
Related to the need for increased screening, improving early diagnosis can greatly increase the chances for successful treatment. Delayed diagnosis or delays in treatment lowers the likelihood of survival and increases the cost of care.
This is both a people and infrastructure challenge, ensuring there enough trained health workers and machines available to run vital tests. And, reliable energy sources to power testing machines and light clinics.
The private sector is working to increase diagnostic capability across low- and middle-income countries and to better understand – and address – delays in the patient journey.
Transportation
No or inconsistent access to transportation or challenges in transport affordability can have wide-ranging impact on an individual's disease management, including missed appointments, delays in diagnosis and treatment or reduced adherence to medications.
Effective management of chronic conditions often requires regular visits with health care providers or visiting a pharmacy to pick up necessary medications. Without reliable and affordable transportation, many people face challenges in maintaining recommended care. This barrier is often exacerbated for people living in rural communities, who may have to travel farther for health services or specialty care.
Health Worker Capacity
Underfunded health care and education systems in low- and middle-income countries has led to health care worker shortages.
Often, doctors and nurses are managing already over-burdened health settings. Some may also lack the specialty knowledge and training to diagnose and treat NCDs, or have limited access to continuing education opportunities.
Improving capacity – in terms of number of health care providers and in terms of skill set – requires collaboration among multiple stakeholders including government leaders, academic institutions, professional organizations and the private sector.
Ongoing NCD Training
Many health training programs in low- and middle-income countries are optimized for the management of infectious disease like HIV, TB and malaria – diseases that required immediate, emergency response.
As health care providers balance a dual disease burden of infectious diseases and NCDs, training has not kept pace. Health care providers are not sufficiently trained in new advances in technology, diseases' complex pathologies and rapidly evolving treatment protocols.
Evolving national curriculum standards and re-skilling the existing health workforce is not an easy task. It'll require innovative partnerships across all sectors, including civil society. There may be opportunities to leverage technology and e-learning platforms.
Supply Chains
Weak supply chains can lead to empty shelves or medicines being incorrectly stored and transported.
Strong supply chains are critical in low- and middle-income countries and there is more work to be done to leverage information technology and data to manage the flow of medicines and diagnostic equipment from manufacturer to the patient.
We are working with partners like PATH to undertake end-to-end supply chain mapping of NCD commodities to identify barriers and opportunities to strengthen and simplify supply chains.
Affordability
Affordability is a barrier to treatment and care.
We know the price of medicines matter. As steps are being made in terms of affordability and accessibility, the scale of NCDs and the long-term care needed to manage them requires more sustainable and innovative funding solutions to keep patients from financial harm.
Health Insurance Coverage
NCDs threaten economic development. In a "do nothing scenario" it's estimated the cumulative economic losses from NCDs in low- and middle-income countries could surpass US $7 trillion by 2025.
As countries work toward universal health coverage, there is an opportunity to think strategically about financing for NCD prevention, treatment and care.
Addressing NCDs requires moving from a view of health as a cost to health as an investment. New models of working across country governments, including with ministries of finance, will be critical to advancing sustainable health solutions. We need to explore innovative funding, ways to achieve greater efficiency and more financial protections for everyone.