Kenya
In 2018, Access Accelerated launched a pilot program with the World Bank, AMPATH and the Kenya Ministry of Health to test different models of integrated NCD care at community and primary care levels. The results will be used to inform Kenya's universal health coverage (UHC) ambitions.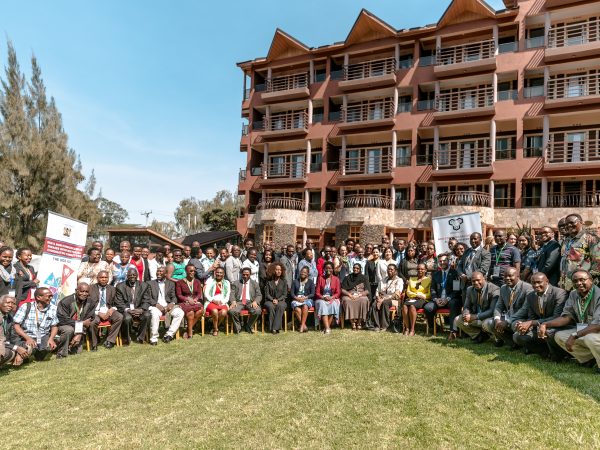 Country Implementation
Primary health care is where the battle for human health is won and lost.
Dr. Tedros Adhanom Ghebreyesus, World Health Organization
Our work is currently focused on hypertension, diabetes, cervical and breast cancer and aims to expand available services and strengthen the referral system across different levels of care.
OBJECTIVES
Assess Effectiveness

Assess the effectiveness of the Chronic Care Model.

Expand Current Models

Explore the feasibility of an expanded Chronic Care Model that includes community.

Knowledge Sharing

Facilitate knowledge sharing among counties in Kenya.

Early Screening

Increase regular screening to prevent late stage diagnosis.
Milestones
2017 – 2019

SETTING A BASELINE & ENGAGING STAKEHOLDERS

Over the course of three years, a baseline study was completed in four counties, resulting in implementation of the Chronic Care Model in two counties.

In 2018, Access Accelerated participated in an Annual stakeholder meeting in Naivasha with the Ministry of Health and the World Bank. At these meetings, we launched the pilot NCD programs and charted a roadmap toward reaching the targets set in SDG 3.4 and preparing for the UN High-Level Meeting on NCDs in September 2018.

At the 2019 meeting, Access Accelerated reengaged stakeholders on how to advance Kenya's NCD policy in the context of the UHC agenda.

Through our partnership with PATH, Kenya has laid the groundwork for primary health care strengthening in 10 prioritized counties using insights from NCD Navigator, which provides point in time information on current NCD programming.

Data from the NCD Navigator highlights areas of opportunities for coordinated response and investment to screen and link vulnerable populations to care. With the NCD Navigator data, disease prevalence is overlaid with county data allowing for greater alignment of implementation activity with disease burden, resourcing needs, and national strategy, as well as coordination between implementing partners.

2020 – 2022

STRENGTHEN PRIMARY CARE

From 2020 – 2022, our aim is to strengthen primary health systems to deliver high-quality NCD services and commodities where needed.

In 2020, the World Bank completed, in collaboration with the Ministry of Health in Kenya, a study on the social and economic consequences of cancer.

Additionally, in 2020, the NCD Navigator will be transitioned to the Kenya Ministry of Health to own, operate and update.