Accelerating Health
A podcast brought to you by Access Accelerated, produced by BBC StoryWorks, Accelerating Health explores the bright spots, new initiatives, and partnerships that are supporting resilient health systems during COVID-19 and in the future. Over the course of seven episodes, we look beyond where systems break down to the positives – the projects, policies, and investments that have been successful – and the organizations and leaders that are making a difference, all through the lens of people living with NCDs.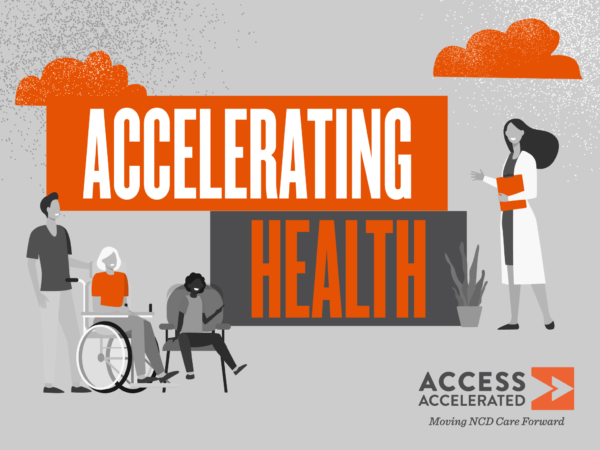 The Matters of Minds
Episode 1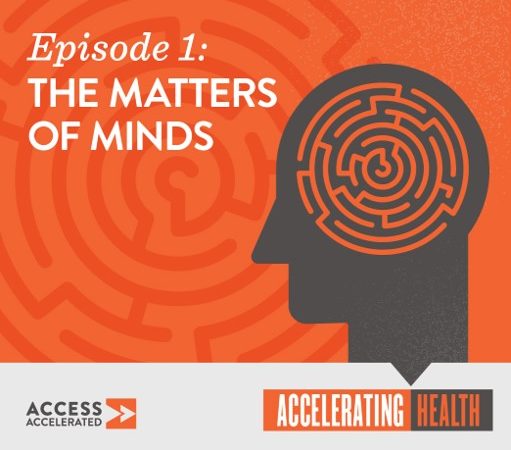 Mental health conditions like depression, anxiety, bipolar disorder, schizophrenia, and substance abuse affect about one billion people across the world and are the leading cause of disability worldwide.
Yet, mental health services – like those of other NCDs – are severely under-funded and under-resourced in many low- and middle-income countries.
Hosted by Marverine Cole and featuring guests Victor Ugo, Senior Campaign Officer for United for Global Mental Health, Hauwa Ojeifo, Founder and Executive Director of She Writes Women, and Dirk Teuwen, VP of Corporate Responsibility
The Challenge of Cancer
Episode 2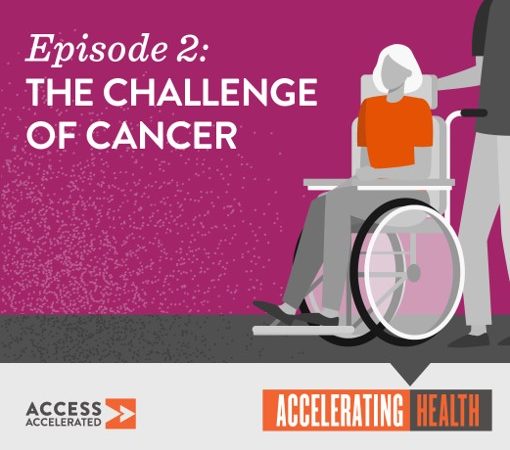 What is the real challenge of cancer?
We'll explore economic and socio-economic costs, as well as the innovative solutions that are being put in place to treat one of the world's most complex, expensive diseases. This episode will also look at the current state of cancer care, how countries and cities are innovating to improve access to lifesaving care, and how countries can ensure cancer services are included in national UHC packages.
Hosted by Julie Macdonald and featuring guests Dr. Susan Henshall, CEO of the City Cancer Challenge, Dr. Githinji Gitah, CEO of Amref Health Africa, and Dr. Patricia Doykos, Lead of Health Equity Initiative and the Director of the BMS Foundation for Bristol Myers Squibb.
The Scars of Stigma
Episode 3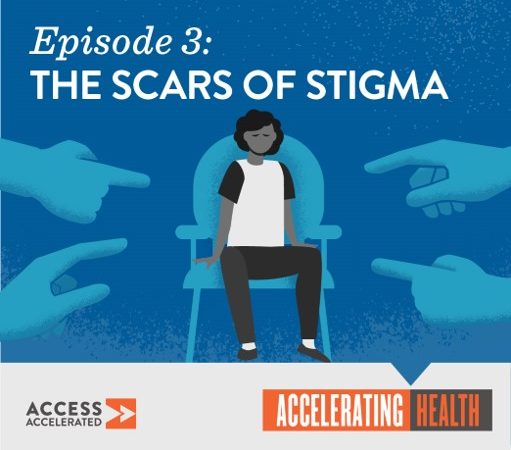 Many people in low- and middle-income countries share similar stories of receiving late-stage diagnoses.
Stigma can often contribute to delays in individuals seeking health care services, but it is not limited to patients – it can also impact health care providers and result in low rates of screening for preventable or treatable diseases. Overcoming stigma and changing cultural norms can support the delivery of quality health care and result in better health outcomes for patients.
Hosted by Marverine Cole and featuring guests Diana Gittens, a member of the Global Advisory Committee for Our Views, Our Voices, Joshua Makubu, Project Coordinator of Ghana Federation of Disability Organizations, and Matej Košir, Director, NGO Utrip Institute.
The Dynamics of Data
Episode 4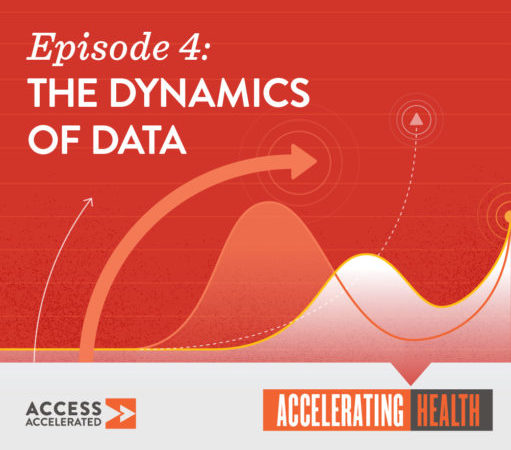 We cannot stop the COVID-19 pandemic, or any health crisis, without understanding the scale of the problem before us.
Data can help paint a picture to understand the scale of a health problem and chart a course forward for response. Data can also help us monitor how trends are changing around the world, and what programs and interventions are most successful. In this episode, we'll seek to better understand how data and information-sharing can help communities address NCD prevalence and risk factors.
Hosted by Marverine Cole and featuring guests Jeremy Veillard of the World Bank, Dr. Sanjeev Arora, Director of Project ECHO
The Policies of Prevention
Episode 5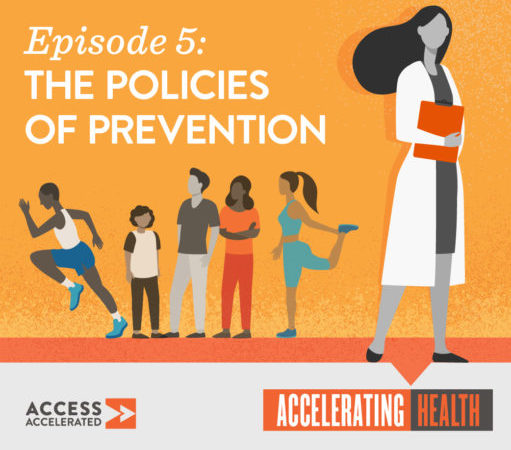 How can we prevent NCDs rather than cure them? What factors can be caught early and how can that improve health outcomes?
This episode will look at biological, behavioral and socio-economic factors that can help prevent NCDs, and what policies and strategies can be implemented to support prevention.
The Leaders of the Future
Episode 6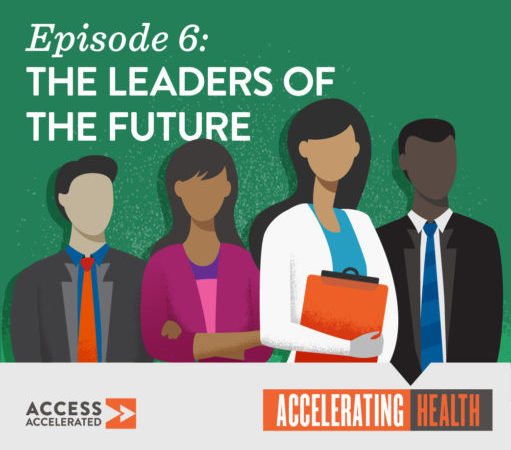 NCDs are a challenge beyond the health sector.
Leadership in the NCD response can achieve impact, with involvement from Heads of State or Government, as emphasized by the WHO Independent High-Level Commission on NCDs and Mental Health. The causes, impacts and solutions often require initiatives from not only the Ministries of Health but other government departments and various public and private organizations.
The Consequences of COVID-19 (9 June)
Episode 7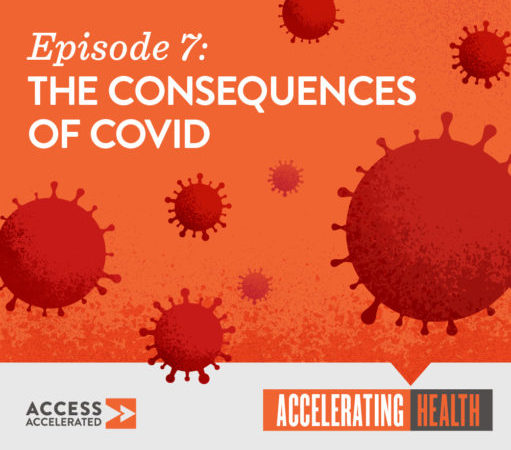 What happens to people living with NCDs during a global pandemic?
We'll look at how disruptions in care may prove more deadly than the virus itself and how investments in infrastructure, policy and capacity needed to manage infectious diseases can also support the response to chronic conditions long-term.