This year, World Heart Day on September 29 is taking place during an unprecedented time for the global community. Everyday lives and services have been significantly disrupted, and health systems are under enormous pressure. The inequalities laid bare by COVID-19 call for a transformation in how we approach health care and how we address the vulnerabilities of people living with NCDs.
When it comes to cardiovascular health, these challenges are not unique to the global pandemic. For far too long, people living with cardiovascular diseases (CVD) have been at the center of staggering statistics and inequalities. Nearly 80 percent of global CVD deaths occur in low- and middle-income countries and CVD is the number one cause of death globally, taking an estimated 17.9 million lives each year.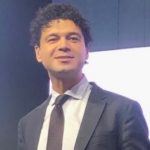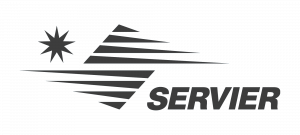 For World Heart Day, Access Accelerated reached out to our member company, Servier, for insights on what it will take to course correct and ensure more people around the world can live a heart-healthy life.
Below, Samuele Doratori, Head of Cardiovascular Area, Global Medical Affairs at Servier, shares his perspective:
According to the World Health Organization, 80% of premature heart attacks and cardiovascular accidents could be avoided. What are the primary barriers to CVD prevention?
Cardiovascular diseases are a broad spectrum of pathologies, often coexisting, the outcome of which is closely related to patient's lifestyles and the proper use of drugs that have proven extremely effective in reducing mortality and hospitalization. For this reason, the main obstacles to the CVD prevention are related to health literacy and medical practices of doctors and patients, and the capacity of health organizations to have a focus on chronic diseases. In Europe, for the first time, thanks to a partnership between authorities, healthcare professionals, patients and players from the pharmaceutical industry, a decline in the mortality of CVD has been achieved. That being said, CVD still remains the main cause of mortality in Europe and in low- and middle-income countries, remains a major challenge as well.
What role can the private sector play in closing the mortality gap between low- and middle-income countries and high-income countries?
Players in the pharmaceutical industry partner with health authorities, healthcare professionals and patients to support and improve prevention and patient care in under-resourced public healthcare systems. They have a pivotal role in raising awareness of authorities and patients on the health impact and financial burden of the chronic diseases, in facilitating the market access for innovative treatments, and generating data in specific populations to clearly show the impact of drugs in a real world setting. In addition, the private sector plays a key role in providing credible medical education to healthcare professionals, with activities aimed at improving the way we take care of patients with CVD in order to reduce morbidity and mortality. A major factor for closing this gap will be the capacity to establish an effective collaboration involving patients' and physicians' associations, payers and regulators to improve health systems performance and adopt a patient-centric approach to care.
Is the Servier Group involved in initiatives to raise awareness of heart disease among the general public and patients?
In line with our role of establishing a partnership with physicians and patients, Servier has undertaken numerous initiatives to meet the cardiovascular needs of global and local communities. Among the many global initiatives, we collaborated with the European Society of Cardiology (ESC) to develop the Angina Awareness Project that brings together doctors and patients in seeking shared solutions to improve the care of the disease. Another example is the global social media campaign "Because I Say So," launched in collaboration with the International Society of Hypertension, to create patients' awareness of the importance of checking blood pressure levels and being adherent to drugs prescribed by doctors, one of the major burdens of the cardiovascular treatments.
Servier also supports several local initiatives. For example, in the framework of the partnership between Mécénat Servier Charity Fund and the Cuomo Pediatric Cardiology Center in Dakar, Senegal signed in 2016, some Senegalese healthcare professionals received six months of comprehensive training at the Ho Chi Minh City Hospital, a worldwide center of excellence for specific types of open-heart surgery on children. Servier also helped to equip the Center with modern premises and the most optimum facilities for surgical interventions.
In the face of COVID-19, how is Servier rising to the challenge of protecting people living with NCDs, particularly people with CVD?
During the pandemic, many publications have highlighted how CVD patients are the most vulnerable to COVID-19 infections. In parallel, an increase in heart attacks has been observed, probably due to reduced hospital admissions, low number of follow-up visits and poor patient adherence to chronic treatments. As a company deeply involved in CVD, we immediately launched a campaign for healthcare professionals to inform them about the latest news and recommendations using both digital channels but also by constantly informing our colleagues around the world, in order to ensure a deep cascade of information relevant to patient management. The crisis reinforced our responsibility in providing every day the right medical education for the management of CVD. Servier's participation in the "Coalition Innovation Santé" initiative is another example of the Group's mobilization to strengthen chronic diseases management during this period.
How will patients with heart disease be treated in the future and what are the big innovations coming in heart health?
The increasing availability of new treatments for heart disease (added to existing drugs) will allow healthcare professionals to choose the right treatment for the right population. The concept of precision medicine is increasingly applied in CVD. In this context, an incredible impact on patient management will be linked to the introduction of digital innovations such as connected devices (implantable or not) that will enable efficient patient follow-up. The introduction of an artificial intelligence algorithm, applied to a large database, will help to predict whether a patient will suffer from a heart problem in the future. Increasingly, patients are also involved in the research and development of new therapeutic solutions. At Servier, they are at the heart of all our activities. We will work with and for them in order to better co-create innovative and efficient therapeutic solutions.