Download the following article here.
Environmental, social and governance (ESG) factors have become a vital part of investor decision-making. Doing well on ESG metrics, which cover the non-financial aspects of a company's management, provides important insight on future financial performance and demonstrates how a company is addressing the needs of all their stakeholders – including employees, customers, communities – alongside shareholders.
Leading investors – including BlackRock CEO Larry Fink who is again pushing companies forward in his 2021 annual letter – know good ESG performance often translates into smarter investments. It makes sense; focusing on ESG is fundamentally about proactively managing risk, from building resiliency into the supply chain, managing scarce resources, considering community needs and ensuring diversity and inclusion at all levels of the company. And, data backs this up; ESG funds outperformed the S&P 500 in 2020 through July 31. This is despite the significant COVID-19 headwinds.
As a biopharmaceutical CEO-driven initiative, Access Accelerated is one way companies can demonstrate ESG strategy and performance. Innovative biopharmaceutical research companies already put patients at the center of their strategy, creating cures and treatments that save lives. The "S" for "social" of ESG is a set of considerations for companies to go even deeper in their commitment to patients by looking at the bigger picture and acting where their businesses can have meaningful impact. For Access Accelerated, this translates into overcoming policy, regulatory, financial and delivery hurdles that impede effective non-communicable disease (NCD) prevention, treatment and care.
A focus on strengthening the resilience of health systems and bringing the power of public-private partnership to address barriers to care is at the heart of the Access Accelerated mission to implement scalable and sustainable NCD solutions in low- and middle-income countries.
Low- and middle-income country governments are rightfully expecting companies entering their markets to meaningfully contribute to the welfare of their community. A common ESG issue shared by governments and our member companies is ensuring access to care. While affordability is an important part of access, we also know many other complex barriers prevent people from getting the right diagnosis and treatment. This spans macro challenges like a significant lack of data to inform national health policies or challenges at the individual level like low health literacy, which all too often means people seek care when it is too late.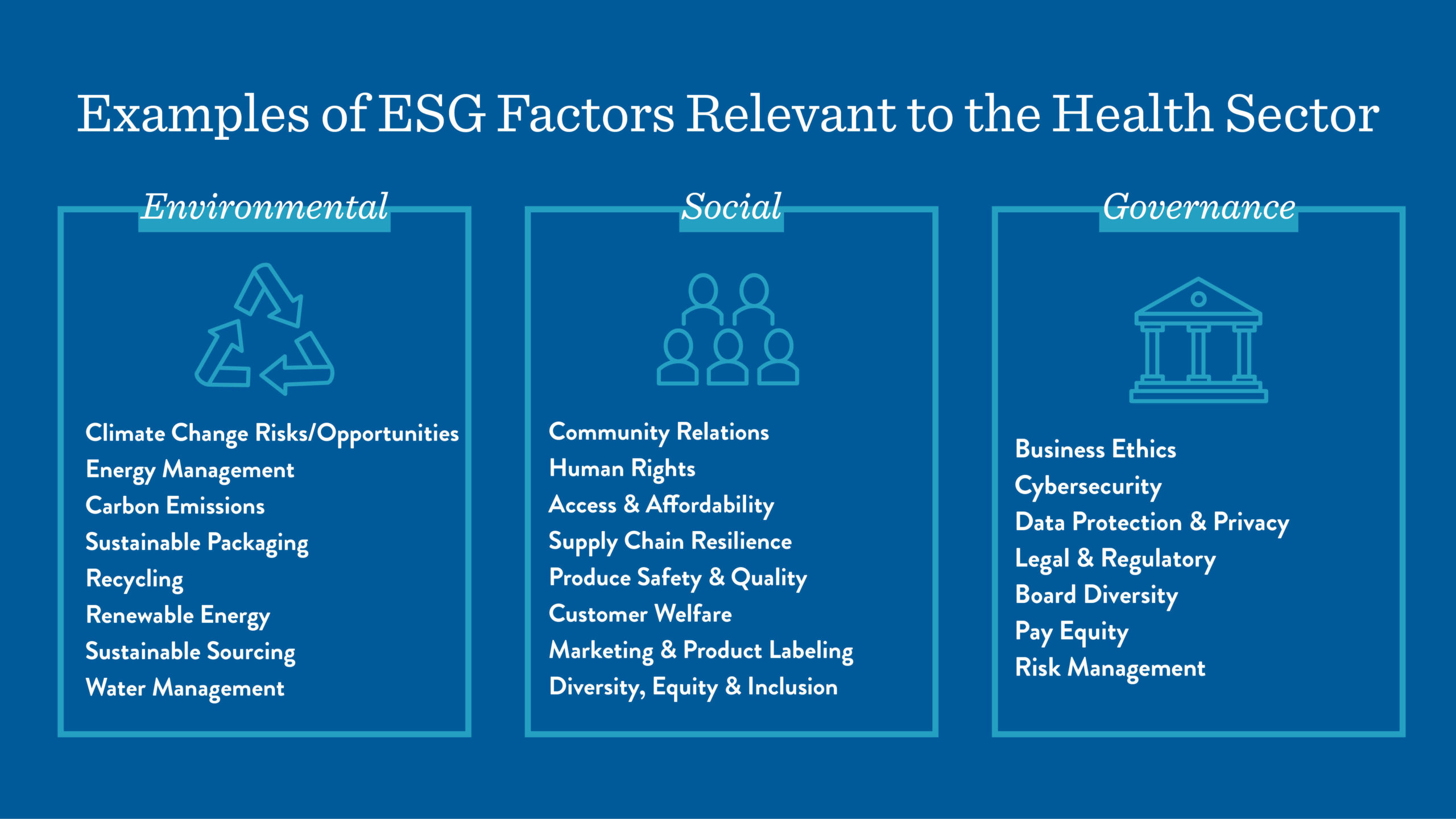 Through Access Accelerated, more than 20 member companies are committing to ESG and taking action to be part of the wider solution. In doing so, they are also generating public trust and ensuring the continued sustainability of their businesses. Leveraging that win-win is what Access Accelerated was made for. We are transforming how the private sector can accelerate global progress on NCDs because our member companies believe in a world where no one dies from a preventable and treatable disease.
Biopharmaceutical companies bring unique assets, like their disease expertise and data, which can help policymakers better plan for the healthcare needs of their citizens. Some challenges are best solved by bringing the entire pharma sector together, like when addressing weaknesses in supply chains. Chronic lack of resources in the health system, coupled with a lack of clear national priorities for supply chain strengthening, require holistic approaches and for companies to avoid a "go it alone" approach. And many challenges are shared between sectors like creating integrated digital health solutions that make information flow across the entire healthcare system, ultimately driving better outcomes for patients.
The COVID-19 pandemic brought many of these system-level challenges into sharp focus. The industry can bring the same kind of focus and innovation it showed in developing vaccines to these persistent and systemic challenges.
At the end of the day, a vaccine isn't effective if it doesn't reach people. The COVID-19 vaccines all require cold storage as they move from production to local distribution points. That is a great example of a long-standing systemic challenge we're working on at Access Accelerated. Cold storage is needed for other medicines, including insulin. Over 70% of the people with diabetes live in low-and middle-income countries. Let's fix the broken parts of our supply chain quickly to get through the immediate crisis of the pandemic and holistically so we can serve all of people's health needs, no matter where they live.
We can't fail to learn vital lessons from this crisis. Let's use the momentum of collective will and action to build strong and resilient health systems. And let's advance performance on ESG because it makes good business sense and is good for society.
Download the full article and share with your networks.