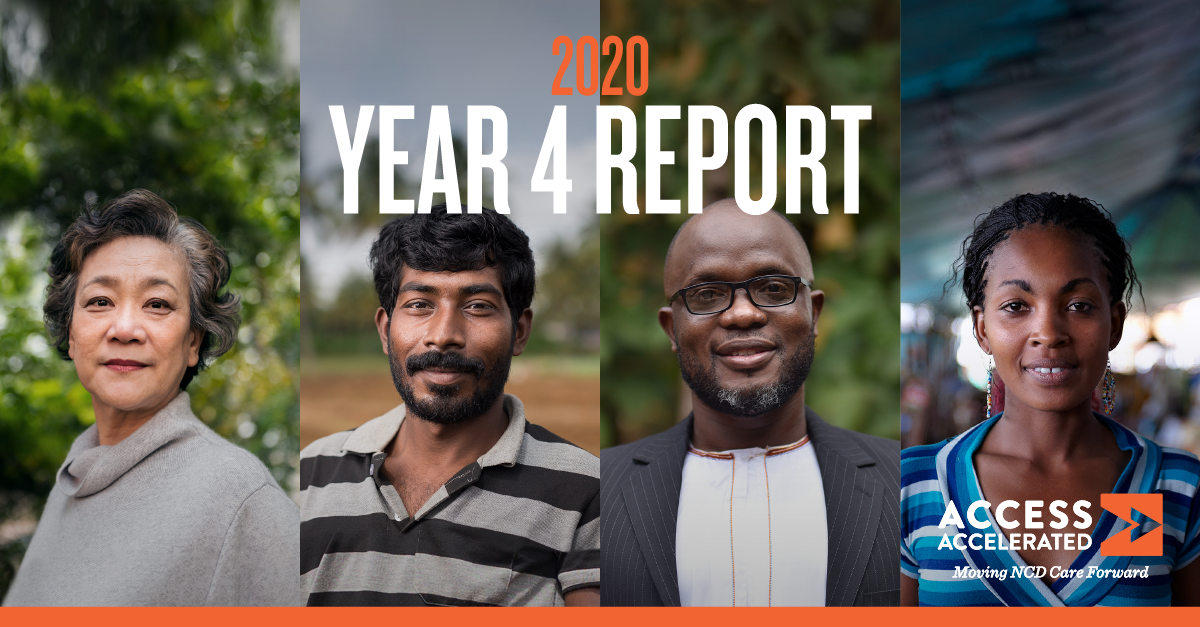 Letter from the CEOs
From the earliest reports of the novel coronavirus in China through social distancing orders, sickness—exacerbated by chronic disease—and the tragic loss of too many lives, 2020 was a year few could have imagined and the impact will be felt by countries, communities and families for years to come.
And yet, 2020 was also a year that brought about unprecedented speed of clinical development for diagnostics, treatments and vaccines, and the rapid proliferation of digital health technologies. What has been made clear is that health is fundamental to a functioning society and only by coming together in partnership can we build and maintain strong and resilient health systems.
The successful collaborations to develop and manufacture effective COVID-19 treatments and vaccines at record speed underscore what can be accomplished when the private sector comes together. This commitment to partnership is the same one that led the biopharmaceutical industry to come together in 2017 to create Access Accelerated, a partnership that exemplifies purposeful and impactful cooperation among diverse companies that share a common belief: no one should suffer from preventable or treatable diseases.
People living with non-communicable diseases (NCDs) have faced unprecedented challenges over the past year. The urgency of the moment is why we have remained steadfast in our commitment to accelerate progress in NCD prevention, treatment and care. Through cross-industry collaboration and public-private partnerships, we continue to make progress implementing scalable and sustainable NCD solutions in low- and middle-income countries, despite the challenges brought about by the pandemic.
Access Accelerated also has been—and continues to be—an important example of how our members integrate environmental, social and governance (ESG) factors into their company strategies to continually find ways to maximize our positive impact on society. Access Accelerated demonstrates members' ESG commitments by supporting sustainable and equitable public health solutions around the world.
For many, 2020 afforded a new window into the rigors of innovative biopharmaceutical research and development necessary to create lifesaving treatments and cures. Several, often unseen, health system components were challenged, such as ensuring the safety of frontline health workers through the availability of personal protective equipment. The pandemic also fast-tracked the adoption and impact of digital health solutions, for patients and health care professionals alike.
Download our Year 4 report to learn about our journey, our impact, and how we are accelerating the global response to non-communicable diseases.