To mark Universal Health Coverage Day, Access Accelerated and our strategic partners host a timely conversation with policymakers, leaders investors, innovators and implementors on accelerating Universal Health Coverage through scaling up the NCD response.

Through high-level keynote speakers, and an in-depth panel discussion with experts, including from the field, this hybrid event will analyze lessons learned, offer insights and explore different perspectives—and celebrate the progress—in working together towards a "Healthy Future for All".
For more information, please contact secretariat@accessaccelerated.org.
---
EVENT DETAILS
Date:
Tuesday December 13, 2022

Time:
5pm – 6.30pm (GMT +9), followed by a cocktail reception from 6.30pm – 8pm
Location:
Grand Hyatt Tokyo
6 Chome-10-3 Roppongi, Minato City
Tokyo 106-0032
Google Map
And online.


---
AGENDA 
OPENING REMARKS 
Dr Sunao Manabe, CEO, Daiichi Sankyo


KEYNOTES 
UHC: the most powerful concept to achieve the SDGs health objectives
Mr Tokio Ozawa, Deputy Assistant Minister International Policy Planning, Ministry of Health, Labour and Welfare, Japan
Partnerships to build progress towards a sustainable NCD response
Dr Hajime Inoue, Advisor, Health Nutrition and Population program, World Bank Group


PANEL DISCUSSION 
Primary care strengthening to cover NCD essential needs
Embeddedness and local engagement for sustainable impact
Multi-partnerships and community voices to drive change
UHC as a critical condition for access to NCD treatment and care
Facilitated by: Dr Rachel Nugent
Vice President for Global Noncommunicable Diseases, RTI International


Panelists:
Ms Roshini George, Senior Program Officer for Noncommunicable diseases, PATH Vietnam
Mr Labram Musah Massawudu, Ghana NCD Alliance Coordinator
Ms Isabel Mestres, CEO, City Cancer Challenge
Mr Ikuo Takizawa, Senior Deputy Director General, Human Development Department, Japan International Cooperation Agency (JICA)
AUDIENCE Q&A
Facilitated by: Dr Rachel Nugent
Vice President for Global Noncommunicable Diseases, RTI International


CONCLUDING REMARKS 
Ms Saba Husain, Senior Director, Global Health Partnerships, Eli Lilly and Company


COCKTAIL RECEPTION ADDRESS 
Mr Thomas Cueni, Director General, IFPMA
---
SPEAKERS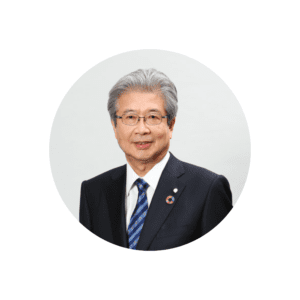 Opening remarks: Dr Sunao Manabe
CEO, Daiichi Sankyo
Sunao Manabe is the current President and CEO of Daiichi Sankyo Co Ltd since June 2019. From April 2017 to June 2019, he served as President and COO. Previous to this role, he was promoted to Executive Vice President in April 2016, responsible for the General Affairs & Human Resources Division as well as the Medical Affairs Division. He brings in more than 40 years of experience in the pharmaceutical industry with many kinds of fields, including as Vice President of Medicinal Safety Research Laboratories;  Vice President of the Global Project Management Department; Head of Group HR & CSR; Vice President of Corporate Strategy Department; President of the Japan Company; Head of Business Intelligence Division; Director of Daiichi Sankyo Co Ltd, Senior Executive officer and in charge of Global Sales & Marketing. He has been appointed President of The Federation of Pharmaceutical Manufacturers Association of Japan since May 2021. Dr. Manabe received DVM degree in 1977 and PhD degree in 1988 from Veterinary Science, the University of Tokyo.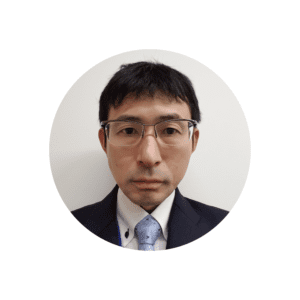 Keynote: Mr Tokio Ozawa
Deputy Assistant Minister International Policy Planning in Japan's Ministry of Health, Labour and Welfare
Tokio Ozawa is currently in charge of the management of international policy planning with a focus on the health and welfare sector at the MHLW. His work experience includes policy planning and implementation of public pensions, infectious disease control and prevention, child care support, child abuse prevention, financial services, food sanitation, elderly long-term care, healthcare systems, health insurance, labor insurance, and health crises management including the response to the COVID-19 pandemic.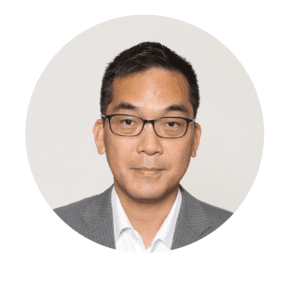 Keynote: Dr. Hajime Inoue
Advisor, Health Nutrition and Population program, World Bank Group
Dr Inoue started his professional career as paediatric resident in Tokyo and then served as a field officer in the rural Philippines while working for the Maternal and Child Health program. After post-graduate study in public health, specialising in global health, Dr Inoue joined Japanese Ministry of Health, Labour and Welfare in 1996, where he acquired a wide range of technical experience in public health, including hospital management, health insurance, pharmaceutical regulation, infectious disease control, and others. Dr Inoue has previously worked in the secretariat of the WHO Regional Office for the Western Pacific, and has also served as a member of the governing bodies of WHO, the Global Fund, UNAIDS and IARC.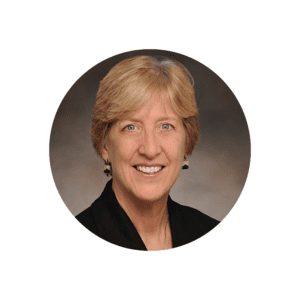 Panel chair: Dr Rachel Nugent
Vice President for Global Noncommunicable Diseases, RTI International
Rachel is Vice President for Global Noncommunicable Diseases at RTI International. She has more than 30 years of experience in global development as a researcher, practitioner, and policy advisor to governments. She leads a team charged with providing policy analysis, implementation, and evaluation of cost-effective strategies to prevent and control global noncommunicable diseases.  Dr. Nugent is a member of the Lancet Commission on Noncommunicable Diseases and Injuries of the Poorest Billion, the U.S. Institute of Medicine Committee on Economic Evaluation, and the International Expert Group for the Global Nutrition Report. She also works with the World Health Organization Global Coordination Mechanism Working Group on Noncommunicable Disease Financing and is on the External Advisory Committee of the NCD Alliance and Children's Heartlink.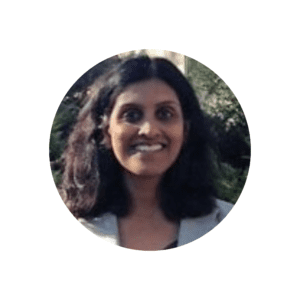 Panelist: Ms Roshini George
Senior Program Officer, Noncommunicable Diseases, PATH Vietnam
Roshini George has been at PATH for over 5 years and is Senior Program Officer for noncommunicable diseases (NCDs).  PATH is a leader in global health innovation across platforms such as vaccines, drugs, diagnostics, devices, and system and service innovations and has built on this capacity to advance prevention and care for NCDs in low resource settings focusing on diabetes, hypertension, mental health, and breast and cervical cancer. Roshini supports the strategic direction, technical capacity, and implementation of PATH's NCD portfolio across several countries including Ghana, Kenya, Tanzania, Rwanda, Senegal, Uganda, India, and Vietnam with projects including improving access to NCD care; availability of affordable NCD medicines and products, and capacity building to support NCD care within communities.  Roshini also supports PATH's work as Secretariat for the Coalition for Access to NCD Medicines and Products, a global multisectoral Coalition focused on addressing access barriers to essential medicines and products for NCDs.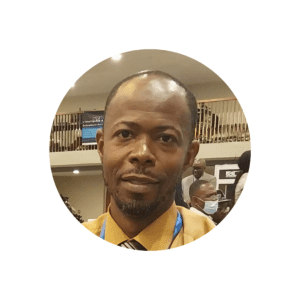 Panelist: Labram Musah Massawudu
Coordinator, Ghana NCD Alliance
Labram M. Musah is a public health enthusiast who believes that with intentional policy restructuring, the socioeconomic and health consequences of NCDs in Ghana and beyond would be a thing of the past. Labram is currently the National Coordinator of the Ghana NCD Alliance; working diligently to mobilize multi-stakeholder advocacy efforts towards the adoption of alcohol and food policies that protects people who are at risk of or living with NCDs. He doubles as the Executive Director of Programs of the Vision for Alternative Development (VALD-Ghana), the leading organization advocating for stringent tobacco control and alcohol measures as well as road safety and climate change measures in Ghana. With his proven predisposition to make impact, he serves in other leadership capacities; he is a member of the Framework Convention Alliance, Africa NCDs Network, Africa Tobacco Control Alliance, Ghana Alcohol Policy Alliance, Corporate Accountability etc. He sits on the National Multi-sectoral Steering Committee on NCDs and recently elected to the board of the Movendi International.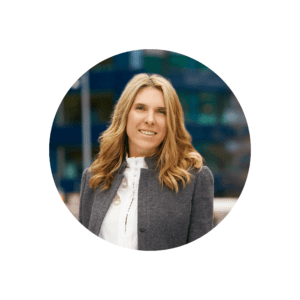 Panelist: Ms Isabel Mestres
CEO, City Cancer Challenge (C/Can)
Part of the founding C/Can team, Isabel is the CEO of City Cancer Challenge and previously served as Director of Global Public Affairs. Over the last five years she has been instrumental in converting more than 70 projects in 13 C/Can cities into engines to accelerate access to quality cancer care. Formerly, she held leadership positions at the Union for International Cancer Control, serving as Director of Membership and Partnership Development, where she developed and implemented an award-winning membership growth strategy and a sustainable, high-value public-private partnership model that resulted in a tenfold increase in corporate, civic, and public sponsorship engagements.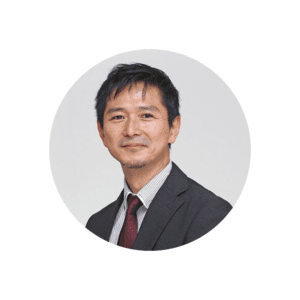 Panelist: Mr Ikuo Takizawa
Deputy Director General, Human Development Department, Japan International Cooperation Agency (JICA)
Ikuo Takizawa graduated from the University of Tsukuba, Japan in March 1992 with a B.A. in International Relations and then obtained his M.Sc. in Population and International Health from the Harvard School of Public Health in June 1998. He joined the Japan International Cooperation Agency (JICA) in April 1992 and has since been involved in JICA's health and health-related projects in Asia, Latin America and Africa for more than 25 years. He worked in JICA Philippines between 2001 and 2005 as an assistant resident representative in charge of health, education and local governance. Between 2008 and 2010, he served in JICA Kenya as a regional project formulation advisor for health and was involved in designing, monitoring and evaluating JICA's health projects in Africa. Currently, he serves as deputy director general of the Human Development Department and oversees JICA's health portfolio in Africa, the Middle East and Europe, and Latin America. Technically, he supervises JICA's operations in health systems strengthening including Universal Health Coverage (UHC) and infectious diseases control covering health emergency preparedness and response.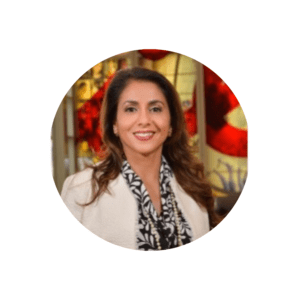 Closing  speaker: Ms Saba Husain
Senior Director, Global Health Partnerships, Eli Lilly and Company
Saba currently supports Lilly's global health partnerships portfolio and global health external stakeholder engagement. She also has oversight for philanthropic product donations, which includes long-standing partnerships, humanitarian crisis response, disaster preparedness. Saba works closely with the President, Lilly Foundation/Associate VP Social Impact and Corporate Affairs functions.
Saba joined Eli Lilly in 1999, contributing to early drug discovery in diabetes and obesity.  In her previous role in CMC Project Management, Saba provided leadership to her team in support of diverse, complex, and highly accelerated biomedicines portfolios. Saba also brings key strengths to the organization as an inclusive leader, a trained Six Sigma Black Belt, and years of experience in External Innovation building academic and Biotech global partnerships for communicable and non-communicable diseases.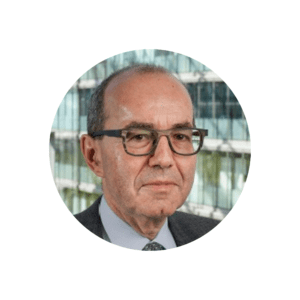 Reception address: Mr Thomas Cueni 
Director General, IFPMA
Thomas Cueni is Director General of IFPMA, the global association of pharmaceutical research companies, based in Geneva and is Secretary of the global Biopharmaceutical CEO Roundtable (BCR). In this capacity, Thomas Cueni was instrumental in creating the AMR Action Fund, a collective venture, launched in July 2020, to bridge the current gap in funding for the development of new antibiotics. Thomas Cueni represents the innovative biopharmaceutical industry on the ACT Accelerator, the Access to COVID-19 Tools (ACT) Accelerator, a unique global collaboration to accelerate development, production, and equitable access to COVID-19 tests, treatments, and vaccines. Thomas Cueni is Chair of the Business at OECD Health Committee, and also serves as Industry Co-Chair of the APEC Biopharmaceutical WG on Ethics. Furthermore, he is Chair of the Board of the cross-sectoral AMR Industry Alliance, a group committed to tackling the threat of antimicrobial resistance, which includes more than 100 companies and associations representing Rx pharma, generics, biotech, and diagnostics. Prior to joining IFPMA he was Secretary General of Interpharma, the association of pharmaceutical research companies in Switzerland, and for many years was a member of the Board and Chair of a key committee of the EFPIA.
---
Organized by