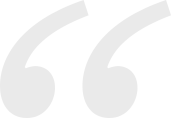 " You have to be in a specific mind frame to view yourself beyond the patient to see the problems other patients such as yourself experience. "
LEA KILENGA is a passionate advocate of sickle cell awareness and a sickle cell warrior herself. Diagnosed at birth, Lea has transformed what society would call a disadvantage, into purpose. Committing herself to educating people about sickle cell, she founded Sexy Sickle Cell, a guide to inform other warriors how to manage their condition and live a full life.
Lea wants to empower health systems to eliminate the struggles of Sickle Cell warriors, "It's not right that we don't have doctors who understand Sickle Cell, or medication in pharmacies for and children being locked away in rooms because their families cannot handle their screams because they don't have pain management." She thinks that multi-sectoral partnerships such as Access Accelerated have the potential to educate doctors, to better care for individuals with sickle cell, and warriors of sickle cell, to speak on their condition as experts and not just as patients.