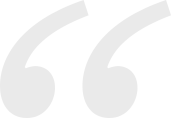 " Young people are falling through the cracks. "
As a medical director with Kenya Diabetes Management and Information Centre, DR. CATHERINE KAREKEZI is concerned about the barriers young adults face in managing their Type 1 diabetes in Kenya.
The Centre delivers comprehensive programs to create greater public awareness and promotes the prevention, diagnosis and management of diabetes. This is increasingly important, as Kenya has experienced a dramatic increase in the prevalence of diabetes over the last few decades. According to the World Health Organization, one in every 17 Kenyans has diabetes.
She notes the country has come a long way in managing care for adolescents, but when people turn 18 and transition out of pediatric programs, they can fall through the cracks. Young people can have trouble managing their Type 1 diabetes because they are not living at home and often do not have health insurance to pay for insulin.
Dr. Catherine advocates for addressing all barriers to diabetes care, including the challenges of ensuring the cold chain supply of insulin. Experienced in working with the private sector, she believes programs like Access Accelerated have the potential to ensure countless people can gain access to the lifesaving medication and healthcare they need.