Our Team
Transparency, accountability and collaboration are the foundation of the way we work – from our programs and solutions to how we make decisions. These values are our organizational compass and guide how we operate.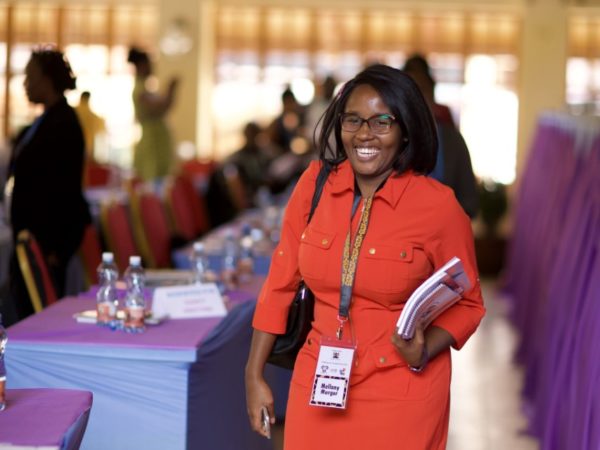 ACCESS ACCELERATED GOVERNANCE
Executive Committee
The Access Accelerated Executive Committee is the primary strategic decision-making body and consists of one representative from each member company. Through consensus, the Executive Committee guides the overall vision and direction of Access Accelerated with guidance from member company representatives.

Michael Fredrich
Vice Chair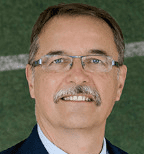 Michael Fredrich brings extensive experience to the pharmaceutical and diagnostics industry, with comprehensive expertise across the entire value chain. His areas of expertise include research and development, regulatory affairs, marketing, strategy, business development, administration, and finance, with an emphasis on medical-scientific marketing.
Currently, Michael is the Lead for Access to Medicine for Non-Communicable Diseases (NCD) at Bayer, a global leader in the pharmaceutical and biotechnology sector. He is a dedicated advocate driving global projects for equitable access to NCD medicine and treatment.

Earlier in his career, Michael led the Business Planning Administration for the Business Unit Diagnostic Imaging at Bayer and held the position of Head of Medical Affairs Diagnostic Imaging at Schering AG.

His academic qualifications include an Executive MBA from the esteemed Kellogg-WHU and a degree from the University of Münster. Michael is presently based in Germany. Herb works with a select group of multinational healthcare companies, industry associations, startup companies, NGOs and academic professionals that are bringing innovative approaches to global health, healthcare delivery and healthy aging. 
Sara Martin
Vice hcair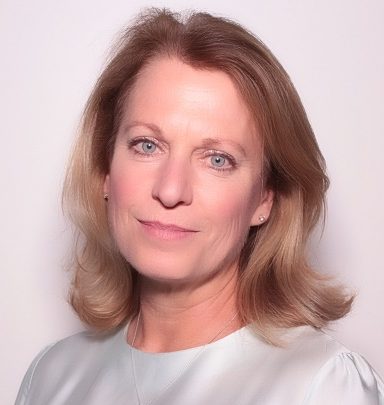 Sara Martin is Director in the Global Health Equity and Policy Partnerships team at Bristol-Myers Squibb (BMS). In this role in the BMS Global Policy & Government Affairs function, Sara leads strategic collaboration with global health stakeholders with a view to deliver improved patient access and outcomes in LMICs, health system strengthening and sustainability, and stimulate policy change to secure these gains for the future.
In addition, Sara is part of BMS' internal cross-functional working group devising new access strategies for BMS' innovative portfolio in LMICs, and is point of contact to Medicines Patent Pool for BMS' voluntary license portfolio.

Prior to joining BMS, Sara lead key global health accounts at a global advocacy and government affairs firm specialized in health policy. There Sara designed and implemented policy and stakeholder engagement strategies for both pharmaceutical and NGO clients, and across NCD areas, especially cancer.

Bringing stakeholders together to work on access to healthcare has been the common thread in all of her work. Prior to this, Sara was Communications Manager of the World Health Organization's Bone and Joint Decade 2000-2010 initiative. Sara holds a double BA Hons in European Politics and Communications. Sara was born in California and currently lives in Belgium.
Takanori Sato
Vice Chair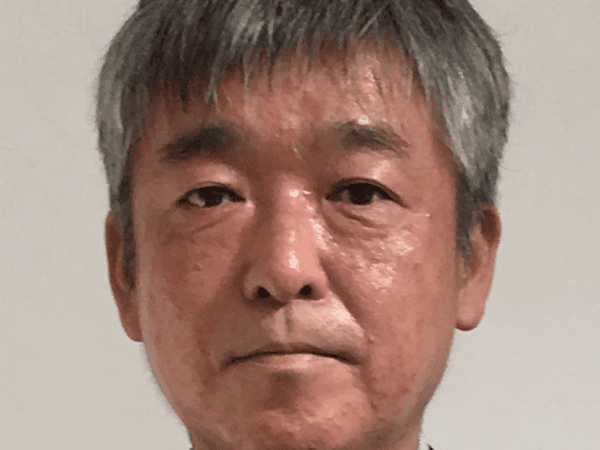 Takanori Sato has 33 years experiences in the pharmaceutical industry and on different positions: Sales, Marketing, Business controller, Finance, Business Development, Company starts up, Acquisition Integration and Public Affairs. He has promoted advocacy activities as Takeda representative in the area of Global Health at International Federation of Pharmaceutical manufactures' association (IFPMA) with World Health Organization, World Bank, Supranational NGOs as well as at Japan Pharmaceutical manufactures' association (JPMA) with Ministry of Health, Labor and Welfare and other government agencies since 2015.
Mr. Sato began his career in Takeda as sales reps, and then moved on to purchasing manager and distribution manager. He also worked at Division planning department of Japan pharma market where he lead and promoted several strategic projects for sales and marketing.

After completing master degree in the US, he worked for European affiliates in which he was managing the process of planning and controlling. After moving to London, he started up the European regional headquarters, and then opened new affiliates in Spain, Portugal, Nordics, Benelux, and Turkey. He also planned and executed integration Nycomed acquisition for commercial functions then moved to Zurich where promoted territory expansion and special projects for Emerging Market developing business plans for new territories, collaborating with Areas and local operating companies, and coordinating with Headquarters functions.

Well respected in the Japanese pharmaceutical industry, Mr. Sato is an active member of Global Health and Access Committee and Africa Engagement Committee of IFPMA and a leader of Value Group of Global Committee of JPMA.

He graduated from Keio University in Japan with a B.A. degree in business and commerce in 1990 and obtained Master of Science in Management of Technology at MIT Sloan School in 2003.
ACCESS ACCELERATED GOVERNANCE
Secretariat
Based in Geneva, the Access Accelerated Secretariat serves as the managing body implementing programs and activities. Executing on operational decisions and driving workstreams, the Secretariat plays a crucial role in bringing the initiative's vision to life.
Herb Riband
Interim Director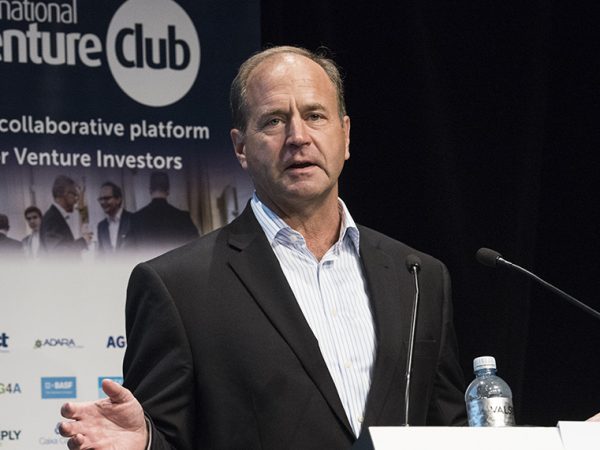 Herb Riband is the Founder and Principal of InnAxx Consulting, based in Lausanne (Switzerland), where he has lived and worked for over 23 years.  Herb works with a select group of multinational healthcare companies, industry associations, startup companies, NGOs and academic professionals that are bringing innovative approaches to global health, healthcare delivery and healthy aging. 
Herb has had a diverse 34-year international career with global leadership roles in multinational enterprises, including Swiss-based roles with multinational corporations Amgen (biotechnology) and Medtronic (medical technology) where he built international market access, healthcare policy and advocacy, government affairs, strategic philanthropy, corporate communications and law functions.

He has worked on global NCD policy and advocacy issues for the past ~15 years and was an early supporter of the NCD Alliance when it was formed in 2009, in advance of the first UN High-Level Meeting on NCDs in 2011.

His current work includes supporting IFPMA on select global health and access topics (NCDs, UHC and access metrics & reporting) and serving as an informal advisor to City Cancer Challenge and the Coalition for Access to NCD Medicines & Products (led by PATH).
Thuy Khuc-Bilon
Communications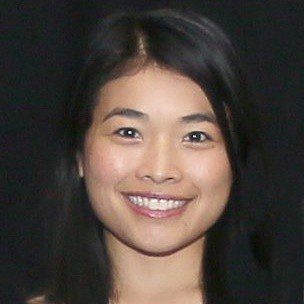 Thuy Khuc-Bilon is a highly experienced marketing and communications professional with a multifaceted background spanning across the Arts, Higher Education, and Public Health. Her international career includes key roles in Australia, Canada, the United Kingdom, and Switzerland.
Over the past seven years, she has dedicated her efforts to global health, serving as the World Cancer Day campaign manager for the Union for International Cancer Control (UICC) and Communications Manager for the City Cancer Challenge.

A firm believer in the transformative power of storytelling, Thuy works with organisations to advocate for greater health equity, access to life-saving healthcare, and the vital role of governments and civil society in creating a safer, fairer, and healthier world. Her work helps to unlock the potential of communications to drive meaningful change and bridge the gap between policy and the people it serves.
OUR KNOWLEDGE PARTNERS
Collaborators in success
As invaluable contributors, Access Accelerated Knowledge Partners, play a pivotal role in our success. Our partners are chosen for their leading expertise, providing valuable insights, knowledge, and experience to support and drive our innovative thinking and transformative actions.
Dure Technologies
Dure Technologies is a digital innovation enterprise headquartered in Geneva, Switzerland and it's Innovation Hub in India and has Global footprints in more than +40 plus countries supporting more than 100+ digital health projects.
Dure has been implementing digital innovation projects for UN agencies like WHO, UNAIDS, UNICEF, UNOPS, to large donor organizations like The Global Fund, USAID, Bill & Melinda Gates Foundation, and to global implementation partners like Save the Children International, FHI 360, just to name a few.
Dure is pioneer in leverages cutting edge digital innovations and futurist technologies to address the evolving needs of country's health data ecosystem.
RTI International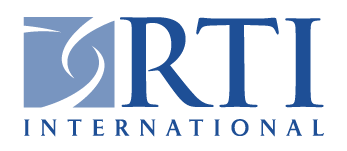 RTI International is an independent, nonprofit research institute dedicated to improving the human condition.
Clients rely on RTI to answer questions that demand an objective and multidisciplinary approach—one that integrates expertise across the social and laboratory sciences, engineering, and international development.
Their belief lies in the promise of science, and are inspired every day to deliver on that promise for the good of people, communities, and businesses around the world.