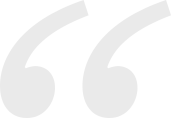 " When there is willingness and collaboration at the policy level and when businesses come together, we as health workers must also come together. "
As head of the Division of NCDs in Kenya's Ministry of Health, DR. JOSEPH KIBACHIO works tirelessly to integrate NCDs into primary care platforms to improve health outcomes for the people of Kenya.
He has seen first-hand how the stove-piped nature of financing sets up a barrier to implementing the kind of holistic treatment patients both want and need. In his work, he has met patients who receive excellent HIV care, but still have no one talking to them about their hypertension or other health issues. He has also witnessed the power of collaboration when programs, funding and policy all come together to improve diagnosis, treatment and care.
Dr. Kibachio admits practice can sometimes precede policy, but when he sees health workers on the ground working to provide integrated care and patients who are asking to be treated holistically, he knows policy must catch up.
In Kenya, Access Accelerated is working with the World Bank to integrate NCD screening and care into the primary health care system. This practice leverages existing infrastructure without having to deploy extra resources.