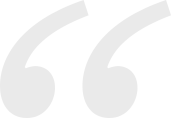 " It doesn't really matter what we say or do if we don't involve the people we are discussing at the table. "
With decades of medical experience and her role leading NCD Alliance-Kenya, DR. EVA NJENGA has seen a transformation in the way her country manages NCDs. When the NCD Division was first started at the Kenyan Ministry of Health, the staff had only one desk and an annual budget that didn't even cover the tea they served to people who came for meetings. Now Kenya has elevated health as one of its 'Big Four' priorities and NCDs are finally starting to be taken seriously.
Dr. Eva's work prioritizes people, and she is advocating to keep people at the heart of the national NCD strategy. Her group unites organizations that champion 15 different conditions. All members have come together and issued a Call to Action outlining how patient experiences and their voices must be involved if the country wants to implement truly sustainable and effective NCD solutions. After all, each person is an expert on his or her own experience and needs.
When Access Accelerated came to Kenya in March 2018, Dr. Eva was forthcoming that she hoped this wouldn't be all "talk big and disappear," but that the industry would stay engaged and work hard to empower people living with NCDs. She knows that when we empower people, civil society can ensure promises made by the government and industry are kept.