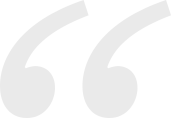 " It is one thing to provide the access but if there is no opportunity for transparency then there is a shadow of doubt towards sustaining the continuum of the care. "
DR. EDWARD OMETE has nearly a decade of experience working in Kenya's public and private health care sectors. He is a strong proponent of using mobile technology to increase access to healthcare and enhance transparency and accountability in the treatment and delivery of care for NCDs.
"Can we use this device which has been able to solve challenges around financial inclusion to also bring about inclusion and access to healthcare? Yes, digital tools are enablers toward access and yes, digital tools do provide one critical thing that a lot of us forget about in access programs—accountability and transparency."
Kenya is a country that is revolutionizing access to mobile phones and there is nearly 90 percent mobile penetration. There is a big opportunity to harness this platform to increase access to healthcare.
Dr. Omete believes that partnerships with the private sector and initiatives like Access Accelerated have the potential to solve recurring challenges like a lack of skilled healthcare workers, limited access to care—be it due to geography, knowledge or awareness—and lack of financial access. Together, and with digital health solutions, all of these can be addressed.